Furry Muscle American Gay Porn Star, Jonah Marx
Known Aliases: John Smith
Years Active: 2015
TWITTER @JonahMarxxx
DUCATI MODELS INFO:
Age: 26
Height: 6'1″
Weight: 175
Hair Color: Blonde
Eye Color: Blue
Position: Versatile
Dick size: 7″ Cut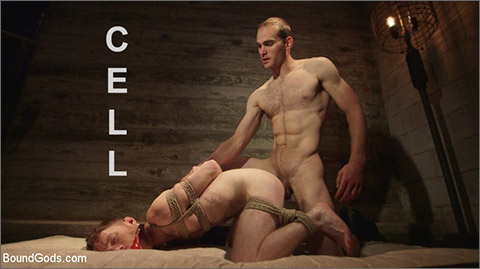 C E L L
No escape. No exit. Seamus O'Reilly paces his cell. Time no longer means Monday, Tuesday, one o'clock, two o'clock. In this cell, time warps into a hellish eternal void only punctuated by the visits of cruel guards. Mr Marx is a wannabe police officer. "Officer Marx" arrives to interrupt Seamus' trance. Before he can eat, Seamus knows he must service his guard. Officer Marx thrusts his hard cock into Seamus' mouth and shoves the prisoner down to clean his boots. He chains Seamus to the wall and punishes him with a flogger. Each strike only makes the guard's cock harder. Officer Marx loves his job. From the comfort of his plush bed, he watches the cell security feed with a stiff dick in hand. Seamus' desperation drives Marx wild as he jerks off. At night, Marx returns to the cell with ropes and a mattress. He rewards Seamus' good behavior with a hogtied fucking. As Officer Marx plows into his prisoner, he milks a load from the pathetic whore. Seamus catches his breath and receives the privilege of Officer Marx's hot cum shot into his mouth. Marx unwraps Seamus and leaves the cell. Alone again. No escape. No exit.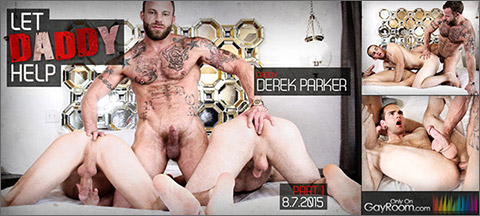 LET DADDY HELP – PART 1
What good is being young and horny if you've got no game? Daddy Derek Parker gives Jonah Marx & Kory Houston a sex lesson they won't soon forget!
CLICK HERE TO GO TO HIS GAYROOM DETAILS