Hairy American Gay Porn Star, John Smith
Known Aliases: Jonah Marx
Years Active: 2014 – 2015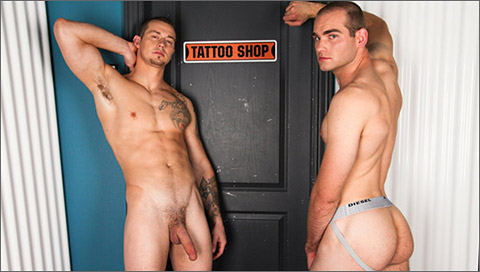 PARLOR TRICK
Mark Long is one of those tattoo guys. He has a lot of really cool ink he likes to show off. Today, he's in his buddy's tattoo parlor, waiting to get some touch-up work. Also in the waiting room is a very sexy John Smith.
   The two strike up a conversation after John asks Mark if getting inked hurts really bad. Mark assuages his concern and tells him a little bit about the work he's had done in the past. When Mark can tell that John is aroused at the sight of Mark's chiseled, tattooed body. John decides to pull his pants down a bit, while telling Mark where he wants his piece done. Mark makes a bold move and grabs John's plump, fuckable ass.
   They move in and kiss passionately for a while before John goes to his knees to get a taste of Mark's big dick. After some good, hard sucking, Mark bends sweet John over and shoves his throbbing cock into John's eager ass. Watch Mark slam John for a while, then see John climb on top of Mark and bounce up and down on his large erection. It's all going on in the waiting room. Just a little something to help John take his mind off the anxiety of his first tattoo.
Condom, Hardcore, Anal Sex, Oral, Tattoo/Piercing, Big Dick, Masturbation, Athletic, Climax, HD Movies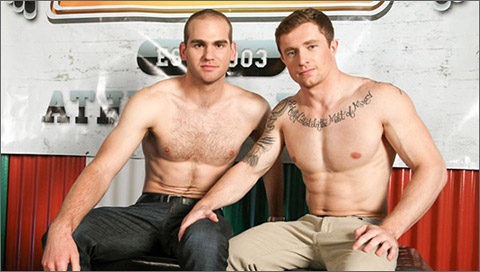 BUDDIES AUDITION: JOHN SMITH
Markie's got kind of a quiet one on the couch for you today. John Smith speaks softly and carries a big stick, but it's his versatile willingness that really sets him apart. Though not very loud, John is more than willing to do whatever Markie asks, whether that's slobbing on his cock, sucking it down to the hilt, taking Markie's cock bent over a padded table, or dishing out some quiet punishment of his own, pounding Markie face down. Markie moans from the sensation of John's hard cock thrusting away, riding him reverse as his ass bounces up and down on John's stiff member, before both guys douse each other with their pent up loads.John delivers the goods, but does he have what it takes to returm? You decide.
Amateur, Condom, Hardcore, Anal Sex, Oral, Deep throat, Brunette, Hairy, Tattoo/Piercing, Big Dick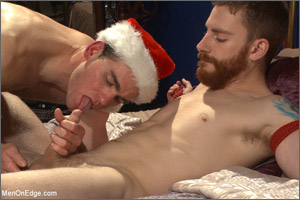 HAPPY HOLIDAYS LIVE SHOOT – VANTA CLAUS BRINGS TWO GIFTS FOR YOU!
PARLOR TRICK
BUDDIES AUDITION: JOHN SMITH
STRAIGHT PROFESSOR GETS EDGED AND DILDO FUCKED IN THE CLASSROOM
JOHN "SUPLEX" SMITH VS LOGAN "LEG-LOCK" VAUGHN
STRAIGHT STUD JOHN SMITH GETS BEATEN, CHOKED AND MADE TO CUM
CLICK HERE TO GO TO HIS NEXT DOOR STUDIOS DETAILS