BelAmi Kinky Angel Czech Gay Porn Star, Jean-Luc Bisset
Years Active: 2015 – 2017
BEL AMI INFO:
Jean-Luc Bisset has the look of a Femme Fatale (or should we say Homme Fatale?). Dreamy and serious. Green Eyes and a big red mouth and a thick flop of brown hair. He shared an apartment for several months with Nino Valens during which time Nino fell madly in love with him and created a difficult time with his jealousy.
   In any case he is flexible, sulky and at the same time tender and vulnerable.
Eye Color: Blue-Green
Zodiac: Aquarius
Dick Type: Thick
Dick Size: 17
Hair Color: Brown light
Height: 178
Weight: 60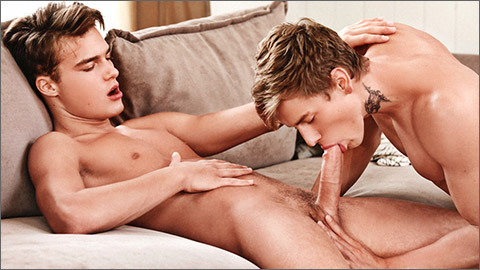 KEVIN WARHOL & JEAN-LUC BISSET
By now you are all aware that Kevin is one of our main 'trainers' for new boys. This involves showing them all the tricks for having sex in front of a camera. A lot of this happens off set, and some of it in front of the camera. This is Jean-Luc's graduation performance with Kevin, so it is one of his earliest scenes, and we hope that it makes for a nice early Christmas present.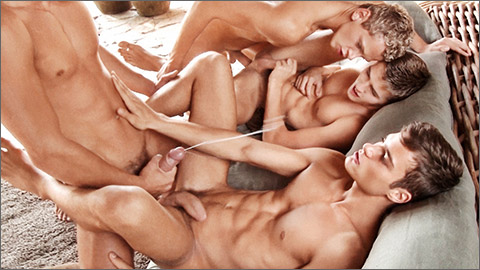 SUMMER BREAK 11: ADAM ARCHULETA & JEROME EXUPERY & JEAN-LUC BISSET & JASON BACALL
Luke is taking a well earned rest today (or so Adam would have us believe) and he is off on his own to find someone to suck his dick, and also someone for Jerome to fuck. Luckily they are in the right place, as beautiful boys abound at Castello KinkyAngelo and they quickly manage to recruit Jason Bacall and Jean-Luc Bisset to help them out.
   Somewhat justifiably, there is a look of disappointment on Nino's face as they leave him out of this scene, but Adam didn't want to run the risk of having to share Jean-Luc with anyone.
   From the results of this scene we think that maybe we could afford to give Luke a few more days off and let the younger generation take the reigns more often.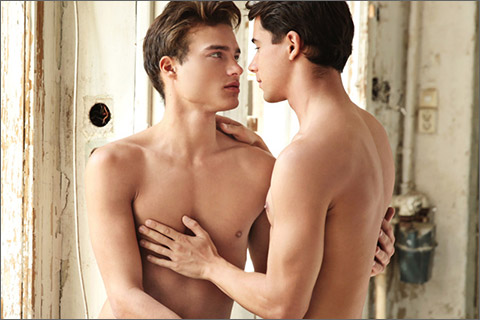 KINKY ANGELS ISSUE 38: JEAN-LUC AND GINO
Last month you saw Jean-Luc Bisset's first oral scene with Gino. His introduction that we mentioned in an earlier edition of Kinky Angels begins in this issue. Jean-Luc and Gino have three pieces together; this art collection stems from their photo-session taken last year in Budapest.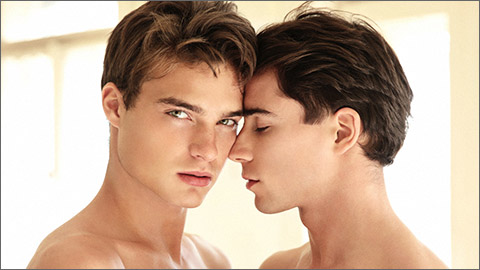 KINKY ANGELS ISSUE 37: FIRST TOUCHES
Sometimes there are pairings in which the chemistry is so palpable that multiple scenes together are a necessity. Such is the case of Jean Luc and Gino for which we currently have three pieces of content featuring the two. The first, seen here, is Jean-Luc's first BJ. Next month you will enjoy their photo session together. This trifecta will be consummated with Jean-Luc's first hard core scene.


UNFORGETTABLE
Jean Luc Bisset is already on his way to becoming a star. With his big expressive eyes, sensual full lips and lean elegant body. His timeless classical beauty has already seduced most of our fans. Would you fall for him too?