BelAmi Czech Gay Porn Star, Jeroen Mondrian
Years Active: 2015 – 2017
BEL AMI INFO:
Jeroen is from Prague in the Czech Republic and first appeared on our site in 2016. After completing his training with Jerome Exupery we decided to give him a long term contract and he is still filming with us now. Jeroen is a truly versatile performer who is equally adept on top as being a bottom. He already has 10 scenes live on the site and we can look forward to more coming in the future. Jeroen became best friends with Serge Cavalli during our African productions and they can be found together both on and off the set quite often.
Eye Color: Blue
Zodiac: Capricorn
Dick Type: Thick
Dick Size: 18
Hair Color: Brown light
Height: 183
Weight: 85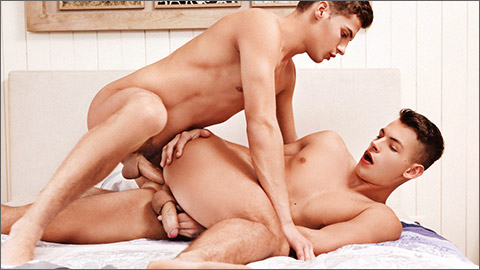 DYLAN MAGUIRE & JEROEN MONDRIAN
Some things are worth waiting for, and Dylan Maguire is definitely one of those things. Jeroen has been left at home all day alone and is so horny by the time Dylan arrives that we were almost guaranteed that this scene would be a hot one.
   One thing we can certainly say about Dylan, is that he never does anything by half. Whether it be work, play, getting in trouble or making love, he is always 110% invested. Jeroen is one of our boys who has definitely grown into his role as a porn star, and with each scene he becomes more at ease with enjoying himself sexually in front of the camera.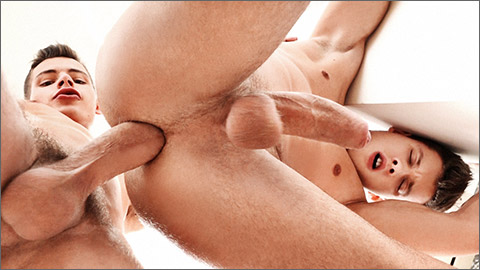 JON KAEL & JEROEN MONDRIAN
Before we get to see Jeroen and Jon in action, we get a glimpse into the domestic life of Helmut, Jerome and Christian and the apartment that they all share together.
   The last time we saw Jon and Jeroen together it was Jeroen being the passive partner, so in today's encounter Jon wanted the chance to see what it is like to be fucked by Jeroen… If they ever manage to get the three stooges out of the apartment that is…;-)