ChaosMen Amateur Gay Porn Guy, Booth
Known Aliases:
Years Active: 2016
BRIAN OCKERT / CHAOS MEN INFO:
Start Age: 21
Debuted: October 26, 2016
Height: 6'1″
Weight: 150 lbs
Cock: 9″ Cut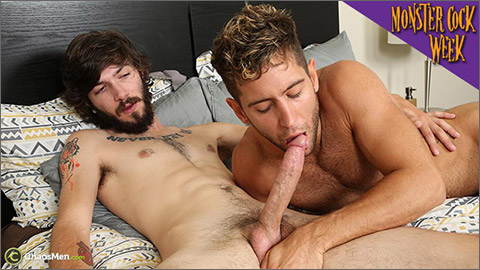 SERVICED: BOOTH & SEAN PEYTON
With Booth's long rod, I knew just the cock sucker to take on his Monster Cock! Sean Peyton!
   Sean sucks Booth's cock until it is at its full 9 inch mass. He does an amazing job getting it down his throat!
   Sean pulls his own cock out, and Booth eagerly sucks his cock. Sean gets in a more comfortable position so Booth can attack his cock, and Booth's cock sucking-skills are extremely good!
   After 69-sucking, they take turns fucking each other's throats. It's up to you to decide who can handle a face-fucking better. I think Sean won, simply because he had to deal with a lot more meat to swallow!
   Booth jerks his cock until it is spraying all over Sean's face!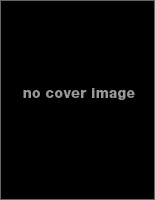 SOLO: BOOTH
I feel like I have had run on skinny boys with huge cocks!
   Booth is somewhat local, and after sending in pics of himself with his 9″ dick, I gladly asked him to come on into the studio. He had just trimmed, and I gave him the 'please don't shave' speech, which he is down to stop doing.
   He has such great body and facial hair, so it seems a little mismatched. I have been having a tough time again finding guys who don't shave it all off, so if we think the fad is over, those of us who love natural pubes are still fighting an uphill battle.
   Booth identifies as Bi and does have a girlfriend. Though to me, he really did seem more into guys, and since he loves to bottom, I was actually surprised when he said he was Bi. So I get the feeling he is young and still trying to figure out what team he should play on full-time.
   He is very expressive for his solo, and while showing-off his ass, I helped insert a butt-plug. He was very passive and eager for it.
   He later gets on his back and gets it in all the way. With the extra anal action, that's all it took for him to start shooting out ropes of cum from his extra-long cock!
CLICK HERE TO GO TO HIS CHAOSMEN BIO PAGE