FuckerMate Spanish Big Bottom Gay Porn Star, Alvaro Fizz
Known Aliases:
Years Active: 2017
TWITTER @alvarofizzxxx
FUCKERMATE INFO:
Alvaro is our newest Spanish bottom mate. We discovered him on social media, where he had already a lot of followers thanks to his homemade videos, and we invited him in Barcelona to shoot a real porno with us. The result was fantastic and more videos will follow!
Age: 24
Height: 180cm
Endowment: 19cm
Role: Bottom
Ethnicity: White
Body Type: Smooth, Toned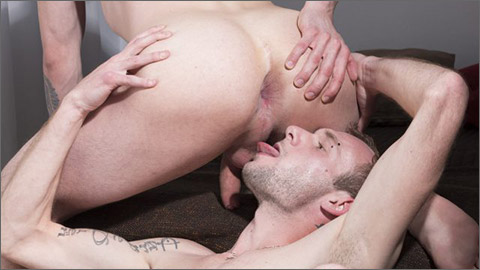 FRENCH AFFAIR – GUILLAUME WEINE & ALVARO FIZZ
This week we introduce you Guillaume Weine, a newcomer sexy athletic guy coming from the city of lights Paris. He is only top and when thinking to which insatiable asshole he could have liked, we had no doubt and we made him meet with twitter's star and nasty bottom Alvaro Fizz! The two mates liked each other from the beginning and have not wasted any time taking their clothes off: after few minutes Alvaro was already on his knees, sucking and deep-throating Guillaume's big white cock. After a well deserved rimming Fizz's ass is wet enough to bareback welcome the hard piece of French meat deep inside and a juicy facial reward at the end!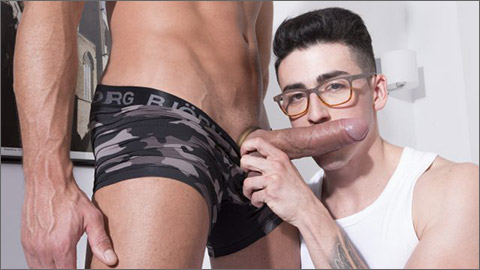 SECOND INNING – DIEGO SUMMERS & ALVARO FIZZ
After his porno debut few weeks ago, everybody wanted to see social media's star Alvaro Fizz back in action: today he is ready to show us and his fans once again how much his ass is hungry for big dicks and hard sex. He meets one of our hungest mate, Dutch muscled stud Diego Summers, that as you know loves to fuck young bitchy lads. Alvaro takes Diego's big rod into his mouth like an expert sucker and then his buddy return the favor by rimming and licking his juicy ass. Diego's intention is to stick his dick into that inviting asshole as quick as possible: Alvaro lets him do it and enjoys having his ass destroyed! He gets so excited that at the end he releases a huge load of cum all over the top's chest!

LUCKIEST DEBUT – CARLOS LEÃO & ALVARO FIZZ
This week Fuckermate.com has something special for you! We introduce you a new mate that we have discoveryed on social media, where he already had a lot of followers, thanks to his homemade videos. His name is Alvaro Fizz. We invited Alvaro in Barcelona to shoot a real porno and we made meet this lucky newcomer with our power top Carlos Leão for the best bareback debut. Carlos' black muscles pairs perfectly with Alvaro's pale smooth body and his hungry ass enjoys every centimeter of the huge Brazilian cock that Carlos has between his legs. We know this debut has been long awaited by Alvaro's followers and by our fans: we are sure they won't be disappointed after watching this video!