Slender Hungarian Gay Porn Star, Axel Fulling
Known Aliases:
Years Active: 2014 – 2016
TWITTER @axelfullingxxx
FUCKERMATE INFO:
Our latest mate Axel comes for Eastern Europe: he may seem shy at first sight but when you see him in action he will surprise you. He has an impressive toned body, with a small pretty ass ready to be drilled properly by a hung top.
Age: 26
Height: 173cm
Endowment: 18cm
Role: Bottom
Ethnicity: White
Body Type: Toned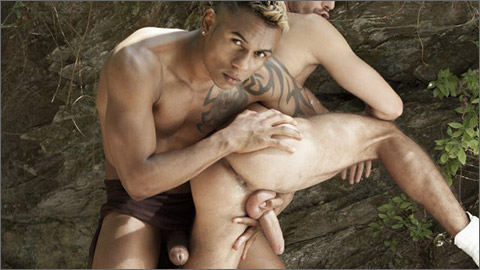 WELCOME TO THE JUNGLE – CARLOS LEÃO & AXEL FULLING
It's a hot day and Axel Fulling goes out for a walk to explore the jungle, in search of interesting forms of live. When he stops beside a small waterfall, two watchful eyes hidden among the trees start to stare at him. Soon the wild mate Carlos Leão, the master of that place, reveals himself and the impressive rod that he has between his legs. Axel at first is scared and shy, but when he sees Carlos jerking off, he takes off his clothes and invites the wild boy to join him. When the two guys are together Axel loses all his fears and starts sucking and swallowing the XXL black cock, already thinking at the moment when the king of the jungle will impale and fuck him like animals!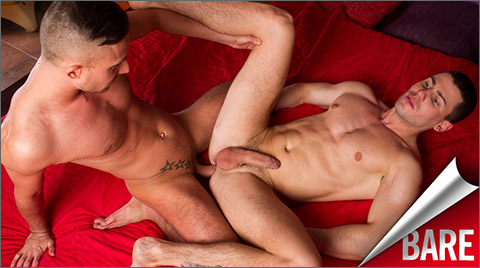 LOVING HIM RAW: David Sweet Fucks Bareback with Axel Fulling
Love is blind, but it can also simply be mistaken for lust. Let's ask a question: is Axel Fulling truly falling in love with David Sweet, or is this just a quick escape of passion out of his intense attraction for David Sweet's body? It's understandable — they just have an insane physique, especially when you take the time to admire his rock-hard pecks. And Axel Fulling is a stud himself: not only is he classically handsome, his toned body is one any gay guy with a pulse would like to get his hands on. But for this love (or lust) affair is reserved for the two of them alone. Even though David can be versatile, he prefers performing as a raw power-top with a passion for slamming a tight ass bareback after getting his dick sucked. But hey, it's love, right? That's why David lets his guard down and takes Axel's throbbing hard-on bareback up his own ass. It's hard to say who will come first when this is over: them or us!
FUCKERMATE
LUCAS ENTERTAINMENT