Slender Next Door Studios Active Duty American Gay Porn Star, Scott Finn
Known Aliases / aka:
Years Active: 2017 – 2021
NEXT DOOR STUDIOS INFO:
Cock: 7″ cut
Body Hair: Smooth
Height: 6'0″
Hair Color: Light brown
Eye Color: Hazel
Position: Versatile
Body Type: Slim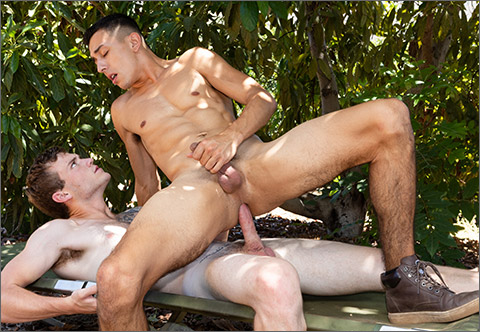 SCOTT FINN POUNDS TYLER LAKES OUTSIDE
Handsome troopers Scott Finn and Tyler Lakes perform some sexual outdoor manoeuvres with no condoms.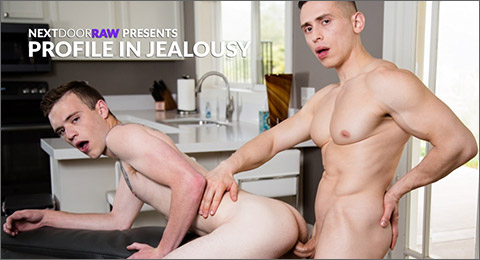 PROFILE IN JEALOUSY
Scott Finn is hopping mad with jealousy, but truth be told, that's just what boyfriend Dante Martin intended when he made an online dating profile. Never intending to do anything other than light a fire underneath Scott, Dante has his wish when his boy toy tells him how mad he is. Perhaps it's the extra layer of passion, or maybe Dante really just wants to fuck with Scott's emotions, but whatever it is, the sex is so much better when Scott is angry, which means Dante is about to get exactly what's cumming to him.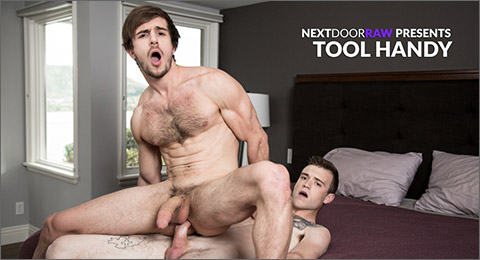 TOOL HANDY
Scott Finn is a little nervous and a little nerdy, but that's just what Donte Thick likes about him. Something about the idea of taking naïve Scott's cherry has Donte hatching a plan that ends with him in the bedroom, undressing Scott and having his way with him. What he didn't expect was for Scott to be packing such a huge tool in his shed, but when he unleashes it, Donte immediately decides he's not just gonna pound Scott's virgin hole without taking a test drive on his pole for good measure. True to form, Donte's plan works to perfection, as Scott submits to his every whim, spreading his legs wide as Donte fills him with his thick meat. Scott takes the dick slow and steady, until he's nice and stretched open, then Donte pounds him even harder. It makes Scott's dick hard as Donte pounds, so Donte pulls out and hops on top of Scott's rock hard dick, sliding it into his hole and jerking himself as he grinds and bounces on Scott's cock. Both of them are ready to cum, so Donte tells Scott to fuck him harder as he strokes himself empty, spitting his load all over himself as Scott continues to pound away. He pulls out and soaks Donte down, coating him in nerd jizz as Donte smiles at the satisfaction of the perfect plan for the perfect fuck.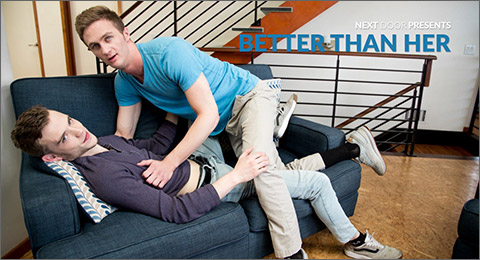 BETTER THAN HER
With his girlfriend away, Ty Derrick will play. What she doesn't know won't hurt her, and besides, Scott Finn is just too tempting to pass up, with a mouth made to please and an ass worth the risk of getting busted. Ty and Scott waste no time getting down and dirty upstairs, as Ty perches Scott up on the sofa and dives face first into his hole, tongue fucking him before standing up and giving Scott the rock hard raw dick that he craves. Scott moans his approval as Ty delivers the goods, fucking the cum out of Scott before emptying his load all over Scott's hole. They better clean up before she comes home.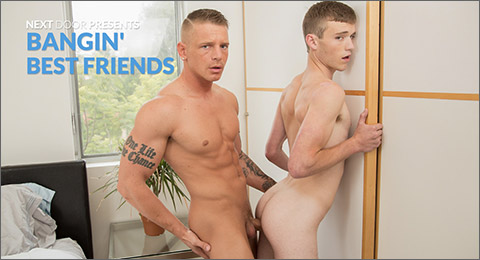 BANGIN' BEST FRIENDS
When Gunner opened his home to let Scott Finn stay for a little while, Scott had no idea that Gunner was still harboring feelings from their past, but when Scott stumbles upon Gunner shamelessly jacking his dick in his bedroom, he's surprised when Gunner invites him closer, and even more surprised to find out that Gunner has been longing for another affair. Scott tells Gunner he can't resist him, and Gunner points down to his hard cock and asks if Scott can resist it. As Scott deep throats Gunners dick, the answer is apparent, and moments later, Gunner is pushing up against Scott, sliding his bareback cock deep inside Scott's hole, fucking him from behind in a standing doggy before throwing him onto the bed and fucking the cum out of him. Scott takes the dick like a champ, just like Gunner remembers, and when Scott spits his load, Gunner follows, pulling out and seeding him with a nice nut for old time's sake. As they lay shagged and exhausted, they both agree on two things: 1) to keep this a secret and 2) to make sure not to wait so long before they do it again.
CLICK HERE TO GO TO HIS NEXT DOOR STUDIOS DETAILS
VIDEO ON-DEMAND: Scott Finn @ AEBN SMUTJUNKIES THEATER
DVDs & ON-DEMAND: Scott Finn @ TLA VIDEO