Handsome Slender American Military Muscle Gay Porn Star, Johnny B
Known Aliases / aka:
Years Active: 2018 – 2021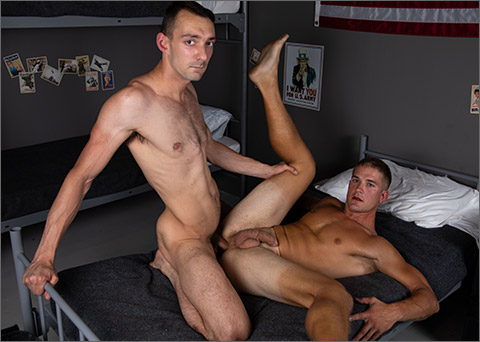 JOHNNY B DOMINATES BRANDON ANDERSON
Major Woods gets Brandon Anderson and Johnny B II in the barrack and since Brandon has been undisciplined he gets sucking dick duty.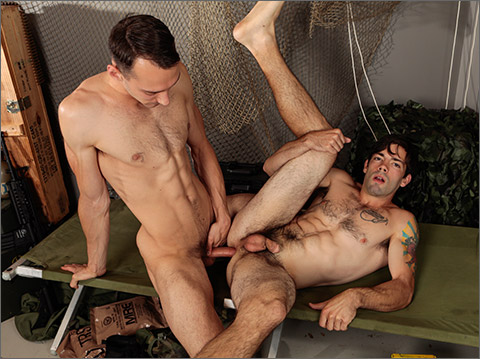 JOHNNY B TOPS JULIAN BRADY
Johnny B gets his dick sucked by sexy new recruit Julian Brady.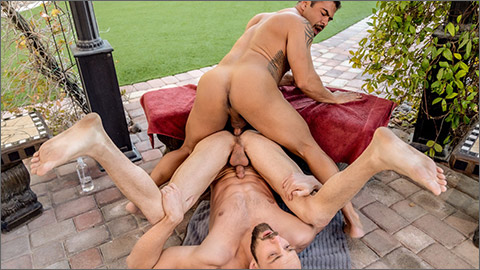 SUNNY SEDUCTION: Draven Navarro fucks Johnny B
What does one do while laying out and bored? Icon Male Newcomber Johnny B is basking in the sun and feeling pretty confident about himself, all while Draven Navarro is hard at work on his to do list. Draven can't help but notice Johnny's bubble butt soaking up all those rays, and Johnny can't help notice a hot muscular straight man on a ladder hard at work. When confronted about his peeping ways, Draven nervously gives in to his sexual desires as Johnny seduces this straight man in Sunny Seduction.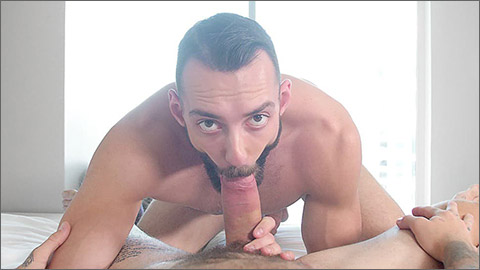 I GOT SEDUCED BY MY STEPBRO
Stepson returns home from school abroad and meets his new stepbro. He seduces him with sexual teasing and advances until he gives in.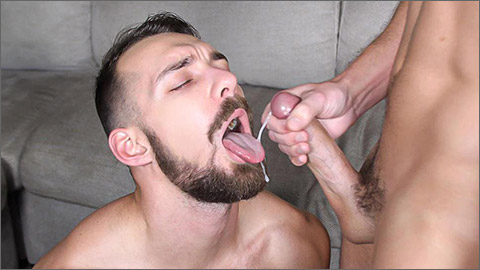 WRONG ADDRESS
Beefy twunk sends sex toy to new neighbor and uses it on him!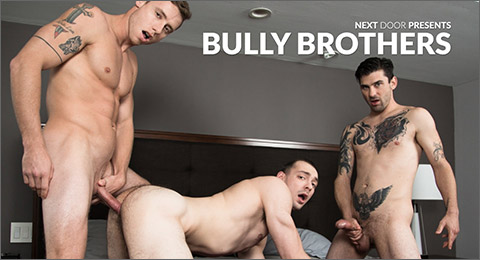 BULLY BROTHERS
Johnny B has fucked up, and now he knows it. Confronted by brothers Justin Matthews and James Sinner, Johnny has no excuse for why he's been bullying their other younger brother, but now that the two older brothers are here, Johnny's gonna have to pay. Justin and James have something in mind to teach Johnny a lesson, and it starts in the bedroom. They strip him of his clothes, then shove their cocks into his mouth, barely giving him time to breathe between the two. James' massive cock chokes Johnny as Justin watches on with approval. Once they've had their fill of Johnny's mouth, it's time to punish his ass, so Justin bends him over and fucks him into submission as James pig roasts his mouth. Johnny's caught between a rock and a hard-on, with no relief in sight, at least not until James and Justin have had their way with him. Luckily for Johnny, that's just what he's hoping for…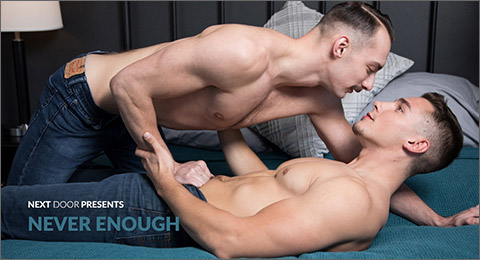 NEVER ENOUGH
For Spencer Laval & Johnny B, too much of a good thing is never enough, so they're committed to indulging for as long as this moment lasts, and will do everything they can to make it last. Johnny's lust for Spencer's body is insatiable, and he'll do anything Spencer wants him to do. Spencer shares the same hunger for Johnny and proves it with every thrust of his hips, riveting Johnny into ecstatic spasms as he feels Spencer's hard dick filling him up, emptying himself as Spencer pulls out and does the same. With a kiss, they seal the bond, and the sticky mess they've created is just a testament to the lust they share, and a promise to do it all again.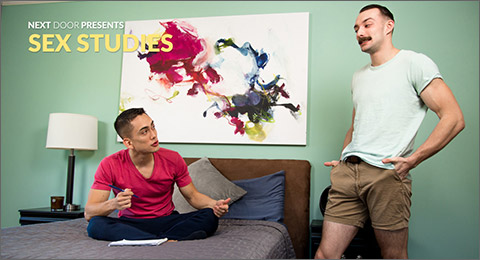 SEX STUDIES
With time running out on their group project, Marcus Tresors & Johnny B only have so many hours left until it is due. Johnny tries to convince Marcus to do his part for him in exchange for some personal attention, but Marcus tells Johnny that he's never rough enough for it to be worth Marcus' while. Johnny promises to do a better job if Marcus will do his class work, and Marcus tentatively agrees. With that, Johnny pushes him back onto the bed and hovers over him as they kiss. Johnny strips Marcus out of his clothes and begins to suck Marcus off. Marcus moans as Johnny services him and then they switch places as Johnny pushes Marcus' head down onto his cock, gagging him with his hard on. Marcus smiles and tells Johnny that's how he likes it, but Johnny is only getting started. He leaps up to his feet and spins Marcus around, perching his ass high in the air as he plunges his rock hard dick deep inside Marcus' hole. He pounds Marcus from behind, fucking him so hard he fears Marcus will break, but Marcus proves he can take the dick as Johnny fucks him all over the bed, finally making him spurt his load as Johnny pulls out and soaks him with his nut. Cum-covered and satisfied, Marucs exhales as Johnny tells him he's still got a lot of work to do.
CLICK HERE TO GO TO HIS NEXT DOOR STUDIOS DETAILS
VIDEO ON-DEMAND: Johnny B @ AEBN SMUTJUNKIES THEATER
DVDs & ON-DEMAND: Johnny B @ TLA VIDEO