Handsome Young American Gay Porn Star, Mikey JR / Micky Jr
Known Aliases:
Years Active: 2016 – 2017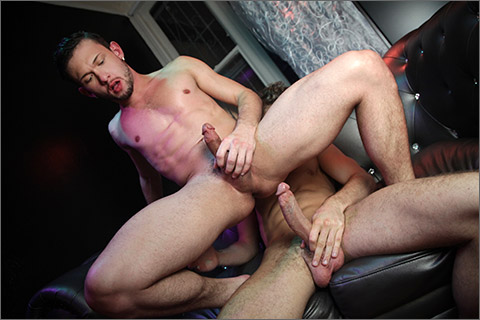 THE TEN SPOT: Calvin Banks fucks Micky Jr
Brandon Wilde meets Falcon Exclusive Woody Fox and they head up to Woody's place. Just as Woody starts to tell Brandon about The Ten Spot their conversation is interrupted by a buzz at the door. Calvin Banks and Micky Jr are looking for place to fuck. As Calvin and Micky get started Woody moves some photos hanging on the wall to reveal two strategically placed peepholes and the show begins. Calvin and Micky make out and within seconds Micky has Calvin's giant cock in his mouth. Woody flips Micky Jr over to eat his ass before shoving his rock hard dick deep in his hole. Calvin pounds the hell out of Micky (including a reverse pushup powerfuck move like you've never seen before!). Micky jumps up on Calvin's dick and pumps a load out of his own cock then gets down and sucks Calvin's off until he shoots all over Micky's face.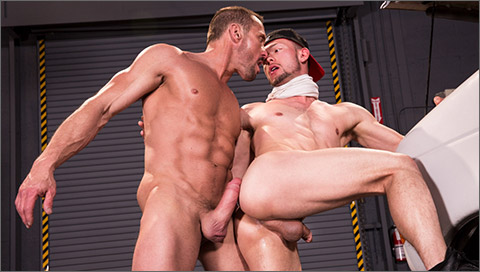 OVERPOWERED: Myles Landon fucks Micky Jr
Myles Landon is hard at work in the garage when Micky Jr stops in to deliver some parts. After Myles receives the package, he gets Micky to stay and give him a quick hand with a van he's working on. After Micky helps out, he heads for the door, but Myles grabs the delivery boy, pulls him into his throbbing package and gropes his firm ass. Micky's libido is 'Overpowered' by the ripped mechanic, Mickey drops to his knees deepthroating Myles 9-inch tool. Myles fills Micky's mouth with cock before returning the favor with a sopping wet hummer. Myles continues to please the delivery boy when he bends him over against the van and lathers Micky's hole with his long tongue. Myles uses his tank top as leverage around Micky's neck as he parks his big meat in Micky's open hole. Micky gets drilled doggy style until he falls to his knees one last time to catch Myles' thick load into his open mouth. Covered in cum, Micky uses the cum on his face as lube to shoot his load out onto the shop floor.

TKO TOTAL KNOCKOUTS: Sean Zevran fucks Micky Jr
Sean Zevran has the muscle and the size advantage, but sneaky Micky Jr can dodge and weave to stay one step ahead. Who will be the winner? Sean's dominance serves him well as he takes down his agile opponent, and Micky rewards Sean's victory with a wet, sloppy blowjob. But Sean's eager to taste Micky's ass, so he makes Micky do a handstand to get his ass right in Sean's face! After getting Micky all lubed up, Sean shoves his fat cock into Micky's hole and lets him have it even harder than before when they were fighting in the ring. Gripping the cage for support, Micky takes Sean's pounding like a champ. Sean raises Micky's left leg into the air, forcing him to stand on one leg as he's getting fucked! Then it's back down on the mat for Micky as he puts his legs in the air and jerks his cock with Sean deep inside him. Micky blows his hot, white load across his tight stomach. Sean kneels right above Micky's face and jerks his thick cum right into Micky's open mouth. Cum splatters across Micky's lips and down his scruffy chin as he sucks Sean's massive cock clean. Clearly this match was a TKO and a win-win scenario.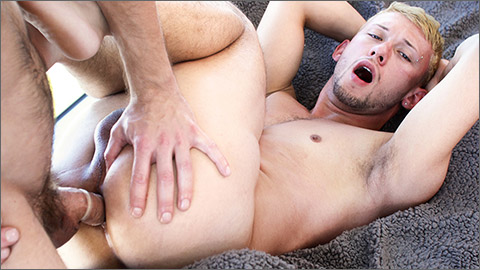 BOUND AND STRIPPED
Hot male stripper pays a visit to a horny muscle twink.
CLICK HERE TO GO TO HIS GAYROOM DETAILS