Fisting American Gay Porn Star, Matt Wylde
Years Active: 2015 – 2016
TWITTER @musclepup22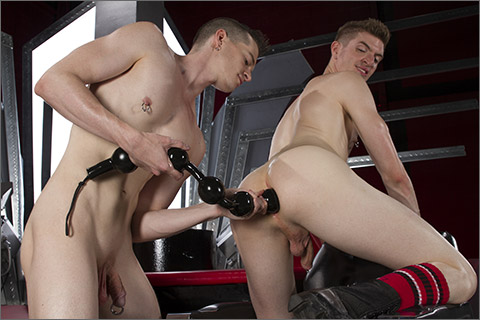 THE ABYSSE – PART 1: Axel Abysse dildo-fucks Matt Wylde
Axel Abysse and Matt Wylde bathe each other in a tongue bath while groping their bulging cocks thru their jocks. Matt makes the first move and reveals Axel's pierced, uncut cock and taint as he strokes the hefty rod. The stud's transition to an inverted 69 leaving Axel on his back choking on Matt's pierced meat and eating his smooth hole. After riding Axel's face, Matt bends him over and goes straight to pounding Axel's hole fast and hard. When Matt feel's that Axel's hole is warmed up, he rips out his cock and prepares his fist for entry. Axel's talented piggy ass takes every fist pounding thrust with ease and pleasure. After multiple jabbing punches into Axel's Abysse, Matt yanks his fist out of the gaping center leaving Axel with a blooming red rosebud. Axel is so proud of his efforts that he wets himself with excitement as Matt's fist drills deeper. When Matt is done, Axel is rewarded with a destroyed hole.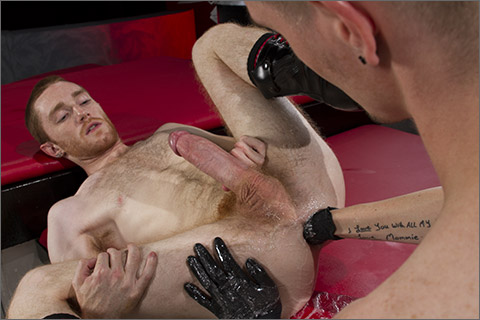 THE ABYSSE – PART 1: Matt Wylde fists Seamus O'Reilly
Seamus O'Reilly waits – ass up as Matt Wylde dick-slaps his succulent hole. Matt barrles his shaft deep inside of Seamus, pumping his hole hard. After the heated warm-up, Matt gets on his knees and lubes up, and begins alternating his hands into Seamus' hot juicy center. As Seamus takes his stretching like a good pig, he moans to Matt that it will soon be his turn to have his hole messy, wet and stretched.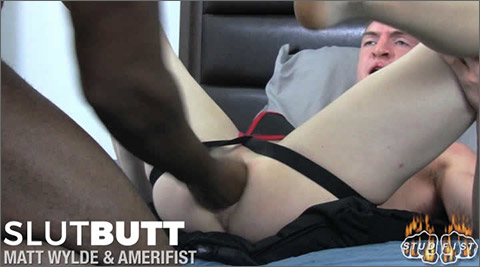 SLUT BUTT
Anyone who has crossed paths with this one knows…
   He's hungry for men, for dick, for fists, for whatever you want to put in his holes. Matt Wylde comes back to Studfist with his ass ready for punches and loads!
   We love sluts.
HOT HOUSE CLUB INFERNO
STUD FIST