Playgirl, Colt Studio and Fox Studio Model & Gay Porn Star, Lex Baldwin
Known Aliases: Eric Conte (Colt), Keith Rivera, Talon, Talon Valenti, Talon Valente, Dillon Boy
Brother: T.T. Boy (straight Porn Star)
Years Active: 1991 – 1995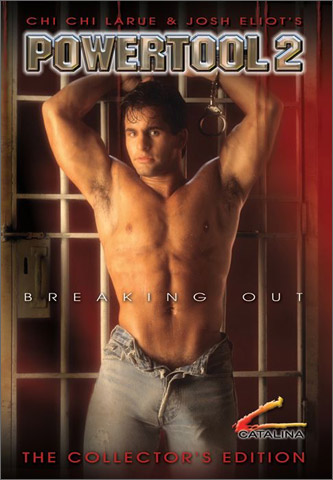 POWERTOOL 2: BREAKING OUT
LEX BALDWIN stars in this re-mastered follow-up to the timeless classic. Chi Chi LaRue & Josh Eliot co-direct this feature with a huge cast of 1990's stars, including Mike Henson and Jeff Converse (reprising his role from the original).
The Man of the Year, Lex Baldwin is back along with a superstar cast of the hottest all male action leading men ever assembled for a single video. See them in hard pounding butt busting lust behind bars.
SCENE 1:
Lex Baldwin is sent to jail after being caught with his pants down, fucking Mike Gibson in the back of a truck.
SCENE 4:
Jeff Converse gets it good from Lex Baldwin in the laundry room.
SCENE 5:
Lex escapes while a huge orgy in the shower is underway.

CATALINA


ADVOCATE MEN July 1991
MEN May 2004
ADVOCATE CLASSIFIEDS Apr 4, 1995
MALE PICTORIAL July 1992

HONCHO March 1992
INCHES November 1993
MANDATE August 1991
ALL MAN March 2000, July 1991, January 1992, July 1992, March 1993, January 1998
BLUEBOY August 1991
HEAT September 1992
JOCK June 1991, July 1991, January 1994
MANSHOTS April 1992
NUMBERS May 1991, July 1991
STALLION November 1992
OBSESSIONS May 1991, September 1991
STROKE v09 n05
THRUST v05 n03

PLAYGIRL June 1991

ADAM GAY VIDEO: 1992 ADAM GAY VIDEO DIRECTORY
ADAM GAY VIDEO: THE TOP 40 FILMS OF CHI CHI LARUE
CATALINA: SHOWER POWER
MEN MAGAZINE 15TH ANNIVERSARY
MEN MAGAZINE PRESENTS: 20 YEARS OF MEN
MEN 2005 CALENDAR

COLT ANNIVERSARY ALBUM #3: MACHO IMAGE
COLT CALENDAR MEN #5
COLT MEN 29
COLT SPURS 20: BUTT BEAUTIFUL #2
COLT LEATHER CALENDAR 1992
COLT CLASSIC CALENDAR 1995

COLT COLOR PRINTS: CP-248
COLT COLOR PRINTS: CP-249
COLT B&W PRINTS: P-46
COLT SLIDE SET: S-306

FOX CALENDAR: 1992
FOX PHOTOSETS 067
VIDEO ON-DEMAND: Lex Baldwin @ AEBN SMUTJUNKIES THEATER
DVDs & ON-DEMAND: Lex Baldwin @ TLA VIDEO