Advocate Men Model & American Porn Star, Jonathan Simms
Known Aliases: Dean, Dante, Dean Batley, Jason Riemus, Dean Butch Bailey, Charlie Boy, Dean "Buck" Bailey, Buck, Randy
Years Active: 1999 – 2005
INFO:
Married to pornstarlet Charlie and mostly performed with her in his straight Porn performances.
Residence: California
Birth date: May 1976
Astrological sign: Gemini
Height: 5 feet 7 inches
Weight: 170
Size: 9 1/2 inches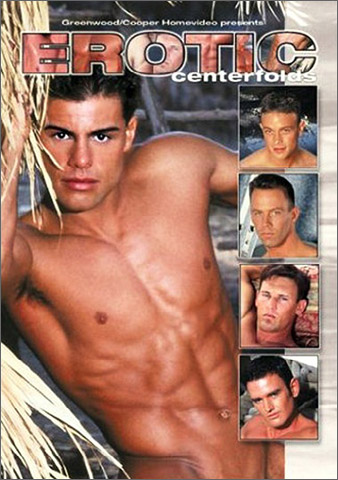 EROTIC CENTERFOLDS
This romantic, sensual and stylish video takes us to five separate photo shoots all focused on a dreamy hunk (lots of hard-ons and playing – no cum shots as this is soft-core). The first, "Windswept" takes us to the desert where a blonde beauty wanders the dunes and fantasizes about laying around on some sumptuous pillows. Each sequence ends with some of the stills shot during the session. "Rock Hard" is a look at an ultra-masculine hunk doing a rock climb. "Boyish Charm" is a beautiful buff boy sponge washing his car and himself – wonderfully frisky. The final two "Sculpture" and "Industrial Strength" are very manly visits to a work-site and outside a factory door. All the sequences have nice jazz and new age music backgrounds. Erotic Centerfolds make excellent background for love-making with someone special or with yourself. We can ship erotica to all fifty states!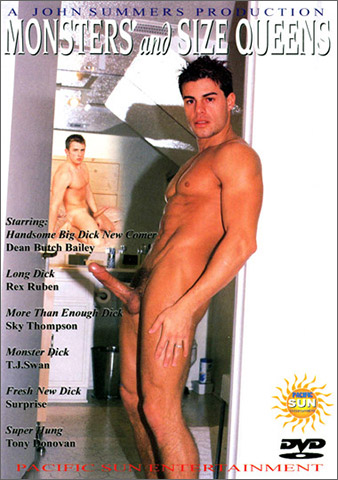 MONSTERS AND SIZE QUEENS
An assemblage of big-dicked lads go solo in this classically-scored size queen treat. The scenes in Monsters and Size Queens seem cobbled together from many years of big dick trolling on behalf of the producer/directors, which place emphasis on these huge dongs, lingering lovingly as these boys double-fist to orgasm.
GREENWOOD/COOPER
PACIFIC SUN
IRON HORSE STUDIOS
BG ENTERPRISE
CLICK HERE TO GO TO HIS STUDIO NAME DETAILS
MEN June 2003, January 2004
HONCHO December 2006
INCHES March 2002, March 1999
BLUEBOY June 2002
IN TOUCH #264
PLAYGIRL April 2000, January 2001
PLAYGIRL: CENTERFOLDS 2000
BIG MEN: SIZE MATTERS