Sean Cody Amateur American Gay Porn Star, Joey @ Sean Cody
Years Active: 2014 – 2015
2015 CYBERSOCKET BEST PORN STAR NOMINEE
SEAN CODY INFO:
Height: 5'10"
Weight: 150lb
Cock: Weight 6″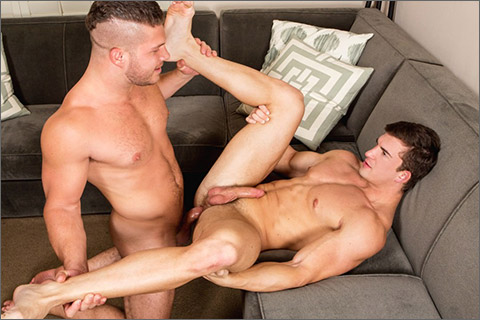 JOEY & BRODIE BAREBACK
After trying his hand as a top, Joey called us up and said he really wanted to go back to bottoming. "It was fun and all… but I really like bottoming better. It feels good and its waaaay more fun." I agreed, it was great to see all those muscles in action but I am glad Joey returned to take a dick. Brodie and Joey really hit it off and we actually had some trouble filming the riding position. "What's wrong Joey? I asked. "Every time he shoves his dick in me it makes me want to shoot my load. I'm not sure I can get through the whole take." Sure enough Joey ends up coming without even touching himself while Brodie shoots a load deep in his ass.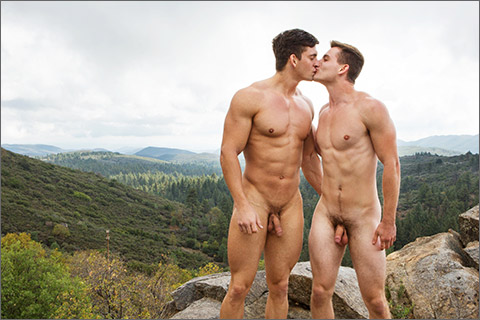 JOEY & ATTICUS BAREBACK
Atticus was super excited when we told him he was going to be working with Joey. He was under the assumption that he was going to be topping Joey's huge muscle ass since Joey has always been a bottom. "It's a nice surprise. I thought I was going to top but now that I know he's going to fuck me…I cant wait!" Atticus even did his homework. "Before I flew out here I watched every Joey film. I even jerked off to a few!" Joey was a bit nervous since this was his first time topping. "I have become such a power bottom, it's going to be a whole new ball game!" Once these two got acquainted with each other we packed up the studio and went for a little adventure. Atticus and Joey had a great time hiking around a bit and fucking outside.
OLLIE & JOEY: BAREBACK
JACK & JOEY: BAREBACK
OLIVER & JOEY: BAREBACK
JOEY & MAC: BAREBACK
EDDIE & JOEY: BAREBACK
PARKER & JOEY: BAREBACK
JOEY, RANDY & JORDAN: BAREBACK
JOEY & CAMERON: BAREBACK
MATT FUCKS JOEY
JOEY