Colt Studio Muscle Stud Uncut Model Gay Porn Star, JD Amos
Years Active: 1996 – 1997
COLT STUDIO INFO:
Age: 28
Sign: Capricorn
Height: 6? 01?
Weight: 226 Lbs
Dick: 9.0″ uncut
Position: Top
A body rippling in smooth naked muscle, COLT Man JD Amos is a living anatomy chart of defined muscular perfection. A body building god sporting an over-sized uncut cock and a bubble butt chiseled from stone, JD shows off his goods with a sexy confidence that lives up to the COLT Icon standard. See for yourself in these rare photos collected for your intimate pleasure.

HEATING OIL
Ending a lazy doze in his summer hammock, JD AMOS decides to go out on the lawn and do some stretching exercises. Once there, he oils up and begins his routine. But there is just something about the combination of the sun's heat, the silky lubricating lotion and all those hard muscles; before long he has his mind on another kind of workout as his strong hands slide and stroke and probe his magnificent physique and his thick uncut cock.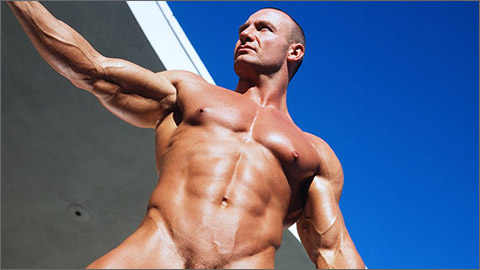 WATER HOLE
An outdoor shower by the pool, a perfect place for a long erotic shower with plenty of ass play. Watch as JD Amos gets every inch of his muscle ripped body squeeky clean. When the show is over, the cock and ass play continues as JD uses one hand to work his thick piece of uncut meat, while the other hand explores his tight round hole.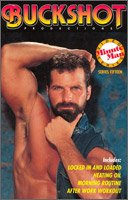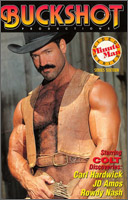 MINUTE MAN 15
MINUTE MAN 16
NAKED MUSCLES
CLICK HERE TO GO TO HIS COLT STUDIO DETAILS
COLT ANNIVERSARY ALBUM #5: SUPERSTARS PART 1
COLT CALENDAR MEN #7
COLT STUDIO PRESENTS 19: FANTASY MEN
COLT STUDIO PRESENTS 20: MUSCLE IN LEATHER #1
COLT SPURS 25: WHOPPERS #2
COLT SPURS 26: UNDERCOVER
COLT LEATHER CALENDAR 1999
COLT BUTT BEAUTIFUL CALENDAR 2000
COLT BUTT BEAUTIFUL CALENDAR 2001
COLT JIM FRENCH ANNUAL MAN CALENDAR 2003
COLT NAKED MUSCLE CALENDAR 2005
COLT LEATHER 2010 CALENDAR
JOCKS 2011 CALENDAR
COLOR PRINTS: CP-354
COLOR PRINTS: CP-355
COLOR PRINTS: CP-368
COLOR PRINTS: CP-369
B&W PRINTS: M 49
B&W PRINTS: R 50
SLIDE SET: S 359
SLIDE SET: S 366
BILL COSTA: NEW YORK MEN 1996 CALENDAR