American Twink Gay Porn Star, Casey Tanner
Years Active: 2012 – 2015
HELIX STUDIOS INFO:
Age: 18
Height: 5'9
Weight: 140
Waist: 28
Ethnicity: American
Hair Color: Brown
Eye Color: Blue
Cock Size: 6.5
Orientation: Gay
Role: Top
I am 18 years old and from the Big O. I am obsessed with selfies. I am always taking pictures. I am super fun and outgoing. Having a good time comes naturally to me and I think you'll see it in my scenes.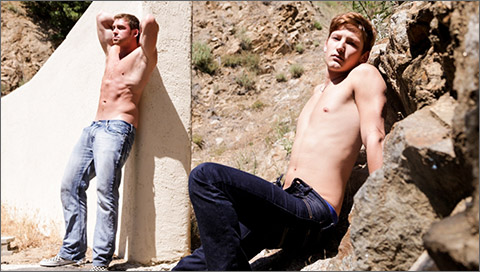 THE STEPFATHER: Connor Maguire fucks Casey Tanner
Casey Tanner's mom is in the kitchen cooking dinner for her son and his new 'friend' Connor Maguire. She explains to her new husband, Adam Russo, that Casey is gay, and hopes this doesn't change the way he feels about his new son. Casey arrives back home with Connor, and the two rush up to Casey's bedroom to start fooling around. Casey removes Connor's shirt and kisses down his body until he gets to his jeans. Casey eagerly starts sucking his boyfriend's dick, getting him hard so that Connor can plow him on the bed. Casey moans softly so that his mom and stepfather don't hear what the boys are doing, and his toes curl with pleasure at the feeling of Connor's thick shaft inside of him. The two fuck all over the bed until they both climax at the same time.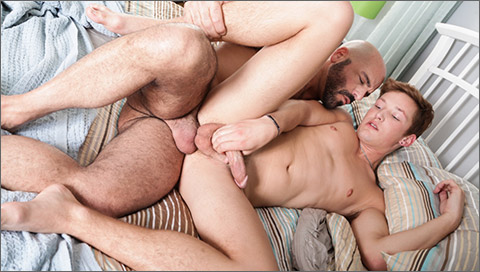 THE STEPFATHER: Adam Russo fucks Casey Tanner
Casey Tanner is pouting because Adam Russo has been avoiding their guy's nights because of the guilt he feels in hooking up with Casey's boyfriend, Connor Maguire. Adam apologizes and the two stare at each other, contemplating their next move. Casey stands up and leans in to kiss his future stepfather. They give in to their passions, and slowly, articles of clothing start to get removed. Casey takes out Adam's dick and starts taking the length into his throat while his stepfather thrusts. Adam then starts licking and kissing Casey all over his smooth body, ending up at his hard cock. After sucking him, Adam eagerly goes down on Casey's sweet asshole, and fingers him until he's ready to take Adam's dick inside him. They both moan together on the bed, finally giving into the desire for each other, until Casey comes all over himself. Casey finishes Adam off and they share another deep kiss.
FUCK ME PLEASE!
HELIX ACADEMY 2: PEEPING THROUGH THE TREES
CASEY GETS MANHANDLED
SLEEPOVER PUPPY-STYLE
KUNG PAO SEX
FROM THE BATH TO THE BED
4 WAY LIVE SHOW
JOCK GUY IN THE MIDDLE
CRAMMIN' IN THE CAR
CASEY TANNER SOLO
HOLIDAY PHOTO SHOOT: BEHIND THE SCENES
EXTRA CREDIT: SOMETHING TO DO
SCANDAL AT HELIX ACADEMY: CHAPTER 4
SCANDAL AT HELIX ACADEMY: CHAPTER 2
SCANDAL AT HELIX ACADEMY TEASER
PLAYER FUCKS COACH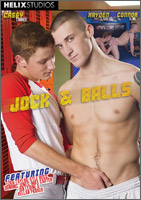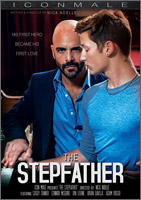 JOCK & BALLS
WORKING STIFF
FORGIVE ME FATHER
THE STEPFATHER