Hung Corbin Fisher Amateur College Hunk, Jax
Years Active: 2016
CORBIN FISHER INFO:
Age: 22
Waist: 32
Eyes: Hazel
Height: 5′ 10″
Weight: 185 lbs
Hair: Brown
Build: Muscular
Cock: 6.5″ cut
Shoe: 9.5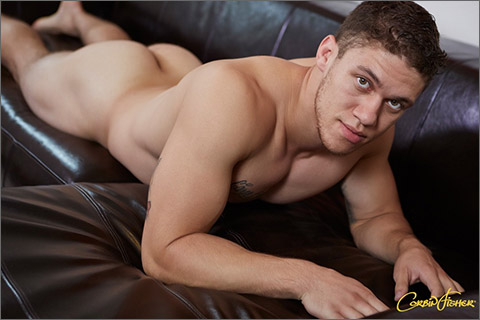 JAX SOLO
Tall, muscular, and confident, Jax is an undeniable alpha jock. He spends his time at the gym, working out the body that he's really proud of. There's nothing small about Jax, and he shows it all off for the photo shoot.
   Along with his meaty dick, he loves getting his feet and nipples played with- and has a line out of the door of willing girls to do this for him. But for today he settles on jerking off for the CF audience.
   He shows off his hard, curved cock against his tanned skin. His toes curl as he strokes. Jax bites his lips, plays with his nipples and spreads his legs open to expose himself as much as he can. On his knees we get a good view of that thick and round ass of his- then his thick shot of cum!