British Muscle Gay Porn Star, Jack Union
Years Active: 2012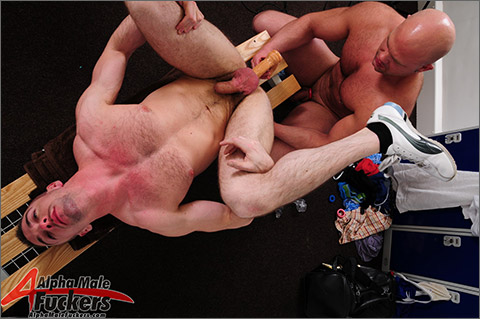 TOYBOX: Jack Union and Scott Hunter
When Scott agreed to take a pic of Jack in the locker room for Trojan, he only hoped the joke would turn into something more palpable. And palped he got. Jack starts trying to get the phone off his friend's hands as grantically as Scott tried to evade him. Until Jack's handfinds its way onto Ross's cock. awkward moment. they lock eyes onto each other. hand still firmly on the crotch. inevitably this mountain of a man and the hairy muscle pup lock in a hot and passionate kiss. they both have fantasised about this moment and they are certainly not gonnna rush it through as they taste each other's mouth and muscles. Jack moves down to scott's ass and the gave is given away when discovers the young hunk has been wearing a cockring/buttplug all this time. the sucking and licking continues with Ross taking his turn on Jack's cock. he savours it thoroughly and turns around to offer his butt to him. Jacks is instead in teh mood for toys, after all that's what they stuffed his locker with. he takes the clear plug away and replaces it with xxxx before shooting a hot load on Scott face seconds before Scott unloads all over himself.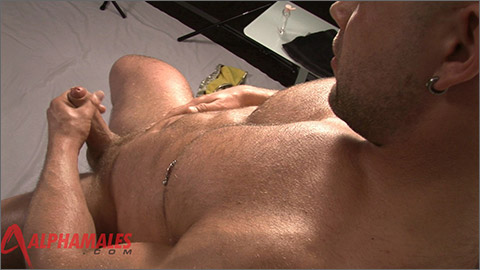 HARD MEAT: JACK UNION'S JACK-OFF
There's no denying it, we love a man bursting from the skin with muscle, and with a nice coating of hair, we're in hunk heaven! Jack Unions is just that, musclebound god, and as we're shown his photoshoot flexing, those muscles really ripple and tighten all over that massive frame. Slow and steady, this is one voyeuristic adventure we won't forget in a while, as his strips off those gold hotpants and plays with his ever growing dick and pierced nipple, he builds up to a great jerk-off session out of nowhere, still flexing and showing off those muscles, much to our delight, the spunk is soon flowing from both sides of the screen!