Italian Lucas Kazan Gay Porn Star, Fabrizio
Years Active: 2015 – 2016
Known Aliases: Fabrizio Italy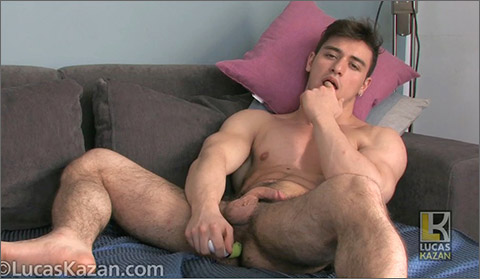 XXX CASTINGS: FABRIZIO WITH A TOY
Italian boys. Straight boys. Machismo… and the ultimate taboo. No, it is never easy to talk our candidates into playing with their butts. But camming has broadened Fabrizio's horizons. We're bringing this HOT Sicilian jock back… with a toy in his hands (and coach Ettore's hands). Capturing on camera his every reactions and grimaces. Sometimes awkward, always real and, we think,… damn sexy.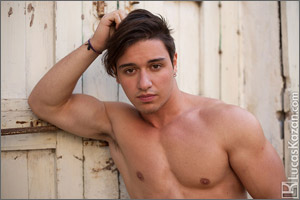 XXX CASTINGS: FABRIZIO
When asked on-camera about his first time, 19 year old Fabrizio hesitates. "I bet it was with a boy, wasn't it?", presses director Ettore Tosi. Fabrizio laughs and readily admits to it : "OK, you got me there!" At last a stunning bi-sexual jock, who gets laid with his girlfriend every day, but also plays with his ass –what beautiful ass that is–. And loves getting fucked. Strong thighs, a muscular, compact body and a shy, captivating smile, Fabrizio is a Sicilian newcomer you'll want to keep an eye on.
LIVE CHAT & PRIVATE SHOWS @ FLIRT 4 FREE