Corbin Fisher Amateur College Man, Brett
Years Active: 2015
CORBIN FISHER INFO: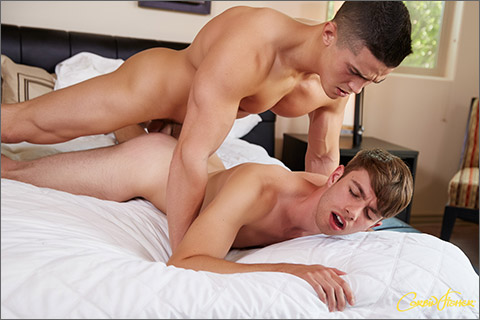 BRETT GETS USED
Brett's back and ready to succumb himself completely to Colt and his big dick! Colt's a big jock of a stud that can fuck anyone whenever he wants. Brett knows that and so wants to make sure that when he's with him he gives him anything he wants!
   First he starts with a deep-throated blowjob where Brett gladly chokes on that Colt's thick meat. Then he gets furiously pounded in the ass, choked, slapped, pushed and pulled to his limits!
   Colt is as selfish and rough as he wants. You can clearly see in his face that he's loving destroying the young hot guy underneath him- and so is Brett! Focusing on purely servicing Colt's sexual needs, he receives his validation in the form of a long spraying load from Colt's well-worked dick!
BRETT GETS USED
MARC FUCKS BRETT
QUINN BLOWS BRETT