Hairy Handsome Gay Porn Star, Jessy Ares
Years Active: 2010 – 2016
TWITTER @AresJessy
TITANMAN PRESS RELEASE:
Newcomer Jessy Ares has signed on as the latest TitanMan exclusive, the studio announced Friday. The 30-year-old will make his erotic debut in the forthcoming HELLIONS. Helmer Brian Mills praised Ares' good looks and notes his experience as a fashion model served him well on the set. "New performers often need guidance in order to understand exactly what it is I look for. Not so with Jessy," said Mills. "I can hardly wait to get him back in front of the camera now that he's agreed to be a TitanMan exclusive." A Titan rep notes Ares stands 6'0 with dual U.S. and German passports; he also has Puerto Rican and Italian blood. "My first day on the set I expected a snappy crew full of egocentrics, which is what I am used to from the fashion industry," said Ares. "But to my surprise the procedure of filming and working together was so warm, caring and social, that I really enjoyed it." He notes the crew "treated me the way a human being is supposed to be treated—with kindness and respect. They are cooperative, professional and safe. When I was offered the opportunity to become an exclusive, I was happy to accept." Ares joins recently signees Aymeric DeVille, Dakota Rivers and Tibor Wolfe.

HAIRS & BEARDS – JESSY ARES FUCKS PACO
Today we bring you from Germany a new macho man here on Fuckermate together with our Italian power bottom Paco, that is a perfect match for him: Jessy Ares in fact loves muscular guys with beard and hairy body and this is a kind of encounter that for sure you can't miss. It is a sunny day in Barcelona and the two mates have just finished to have a coffee outside in the terrace. They start to kiss each other and soon they want to move inside, where a big bed is waiting for them. Jessy gives Paco an exquisite fucking with his hard uncut cock and the Italian opens wide his hole to receive his candy portion.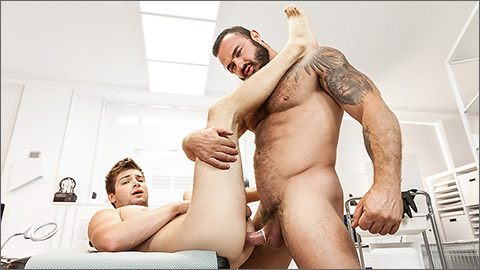 THE FLASH A GAY XXX PARODY: Jessy Ares, Johnny Rapid
It's time for The Flash and Jessy Ares to cum together.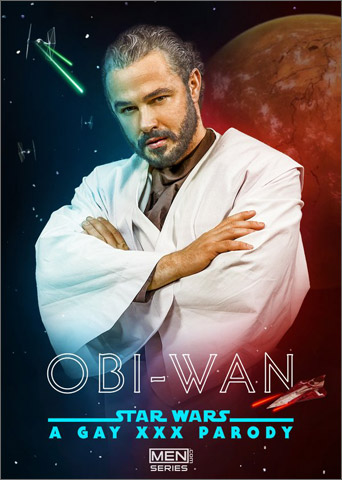 STAR WARS – A GAY XXX PARODAY
DATE OF RELEASE: DECEMBER 25, 2015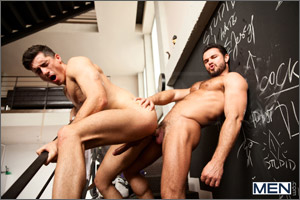 UNEXPECTED REVENGE
A disgruntled model plays a phone prank on photographer Jay Roberts causing him to lash out at his employer. A very understand boss, Jesse Ares, easily forgives but takes the opportunity to fuck his photographers juicy ass!
FUCKERMATE
JAKE CRUISE'S COCK SURE MEN
JAKE CRUISE / HOT DADS HOT LADS
MEN.COM
KRISTOFER WESTON'S BOUND JOCKS
RAGING STALLION
LUCAS ENTERTAINMENT
TITAN MEDIA
COLT STUDIO
UK NAKED MEN
BUTCH DIXON
ALPHAMALES
WORLD OF MEN
LUKE MILAN & JESSY ARES
UNDER THE INFLUENCE
BREAK POINT
DOUBLE STRIKE
FULL THROTTLE
SAVAGED
LOCKER JOCK
INSIDE JOB 3
INSIDE JOB 2
GROWING ASSETS
GAY BAR OR BUST 2: EPISODE 4
GAY BAR OR BUST 2: EPISODE 2
JESSY ARES FUCKS MAX DURAN
JESSY ARES FUCKS MARTIN MAZZA
JESSY ARES & TOPHER DIMAGGIO
JESSY ARES FUCKS HANS BERLIN
JESSY ARES FUCKS DEREK PARKER
JESSY ARES FUCKS PHILLIP AUBREY
JESSY ARES FUCKS JUSTIN CHASE
JESSY ARES MASSAGED
JESSY ARES SERVICED
JESSY ARES TOPS DOLAN WOLF
DOLAN WOLF & JESSY ARES
ERASE AND REWIND – PART 3
ERASE AND REWIND – PART 2
HIM – PART 4
SEX, LIES AND SURVEILLANCE – PART 4
HIM – PART 1
HOWL – PART 2
HOWL – PART 1
BOTTOM BUFFET
HOWL – PART 4
HORNY PATIENT
EXECUTIVE BROTHEL – PART 1
DECISIONS
FOOLING THE NEWBIE
UNEXPECTED REVENGE
LAST GOODBYE
HERE AND NOW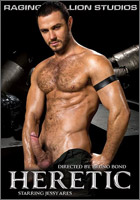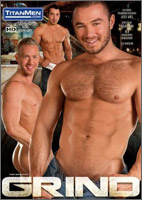 ARMOUR
MINUTE MAN 41: SLICK
MILITIA
HERETIC
THE WOODS – PART 2
IMPACT
COCK SHOT
STRIPPED #2 – HARD FOR THE MONEY
STAG HOMME #15: SPUNK RUSH
MADRID SEXY (FVP-227)
CHAIN REACTION
CAUGHT IN THE ACT
CLOSE UP
GRIND
ON TAP
COMMAND PERFORMANCE
FAST FRIENDS
HEAD TRIP
NIGHTFALL
RECKLESS
SPECIAL RESERVE
STROBE
CONSENT
IMPULSE
INCUBUS
INTUITION
OVERHEATED
SWEAT EQUITY
HELLIONS
DEEP END – TITANMEN POOLSIDE
SUNSTROKE
DADDY MEAT 2
PORNSTAR: THE BEST OF JESSY ARES
KINGS OF NEW YORK – SEASON 1
LOVE & DEVOTION
ORIGINAL SINNERS
AUDITIONS – VOL. 47: GREECE MY HOLE
AWAKE
GENTLEMEN 6: WEAR ME OUT
MASCULINE EMBRACE
FACE FUCKERS
HARDER FASTER ROUGHER
STRETCH MY HOLE
TOY WITH ME
ASSHOLES
PANTYHOS
ARSCHGEIL (HUNGRY ASS)
IN DER FLEISCHFABRIK (MEAT FACTORY)
KNALLHART (HARD BANG)
HEISSE KISTEN (LUBE JOB)
REVEREND DADDY
BEEFY BUILDERS
LEATHER 2015 CALENDAR
BUTT BEATIFUL 2014 CALENDAR
LEATHER 2014 CALENDAR
COLT – HAIRY CHESTED MEN
HUSTLE