Hunky Canadian Stripper Gay Porn Performer, Jeremy
Years Active: 2015 – 2017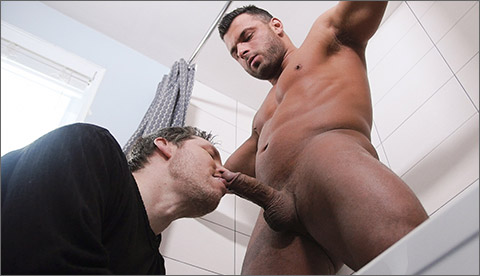 ROOMMATE AGREEMENT
Let me introduce you to my new roommate Jeremy. He is a straight construction worker who just got laid off. I decided to help him get through this difficult period. But what's in it for me? We agreed that anytime he is in the house, no matter in which room he is, no matter what he is doing… he is all mine.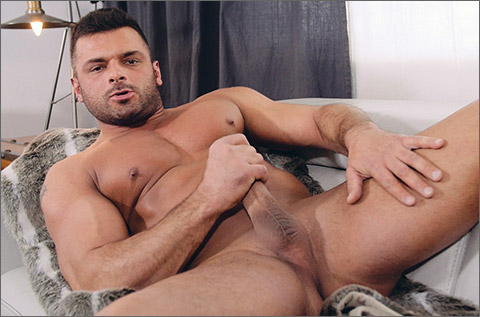 JEREMY UNMASKED
Jeremy finally takes off his mask! It's been a while since I last saw Jeremy but he's still thegorgeous hunk I remembered. When he approached me to do a comeback video, I convincedhim to be unmasked because he's got such a beautiful face. I think people like him so muchbecause of his very natural build. This guy doesn't take any chemicals to grow his muscles. It'sall hard construction work and good nutrition. I think his 2 main attributes are his beautifulmanly face and his large uncut dick. There's something about that dick and the way he playswith his foreskin… It's so exciting! This scene marks the return of Jeremy, now more open thanever to do more explicit scenes. So stay tuned for more!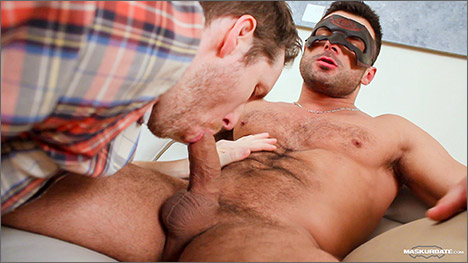 BLOWING JEREMY
Jeremy's manly look was a big hit with Maskurbate fans so I had to invite him again for more. He told me the first time I met him that he was straight but very open-minded. I put his statement to the test! At first I went slow on him as I saw he was really nervous. As the shooting went by, it was obvious that he enjoyed it so I started to suck him good. As his dick grew bigger, as he started moaning, I knew I had something good here. He told me afterwards that it was his first time with a guy, which made this afternoon even more special…
BLOWING JEREMY
JEREMY'S AUDITION