Hung Handsome Black American Gay Porn Star, XL
Years Active: 2015 – 2017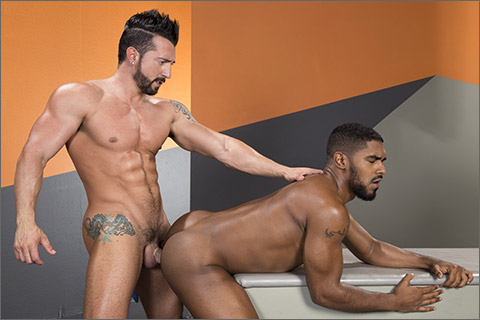 STATE OF AROUSAL: Jimmy Durano fucks XL
Jimmy Durano and XL kneel before each other, their senses heightened and their cocks at attention. The intense mental attraction to each other becomes physical as making out leads to deep cock sucking, with XL performing the impressive feat of swallowing Jimmy's extra-large uncut meat. As he sucks Jimmy's cock, XL's gorgeous ass crack spreads wide, revealing his tight, hairy hole. Jimmy's an ass man, and XL's perfect bubble butt is irresistible. Lapping with his tongue, Jimmy slathers his spit on XL's hole. When XL's ass is slippery and wet, Jimmy slides in with his girthy anaconda. Bracing himself, XL revels in the high-energy, connected sex. As Jimmy pounds with his considerable strength, glistening sweat reflects the light from their toned, muscled bodies. XL takes Jimmy's cock sideways, enabling Jimmy to penetrate deeply and hit XL's sweet spot. At the last second, just before he cums, Jimmy pulls out and unleashes a streaming gusher of cum that drips across XL's cock, balls, and taint. Stroking himself, XL blows his load on his stomach in a thick, white jet. Jimmy and XL's final kisses show their passionate 'State of Arousal.'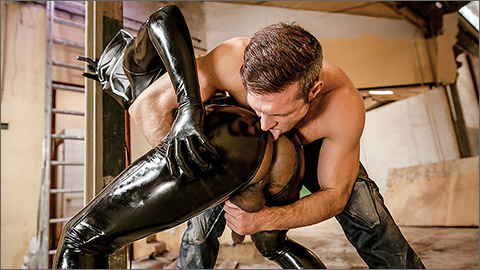 CAPTAIN AMERICA PARODY: Alex Mecum, Black Panther (XL)
The threat of the Black Panther forces Captain America from his cozy tryst out onto the city rooftops for a thrilling battle against his arch nemeses. Cap follows the Black Panther inside, where the two begin to work out their differences with their giant hard cocks. The silent Black Panther can't help but moan after Captain America's deep penetration of his tight ass.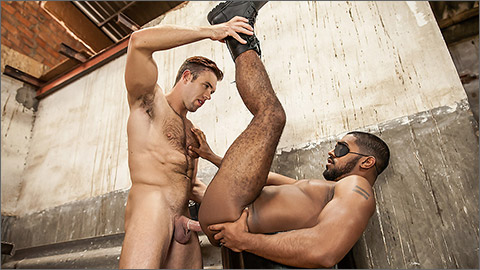 CAPTAIN AMERICA PARODY: Alex Mecum, XL
Captain America lets Bucky get away and runs into Fury. They are in disagreement about who's side Captain should be on but the one thing they both agree on is how well they work together and Fury wastes no time reminding him. The only exchange needed now involves their rock hard dicks.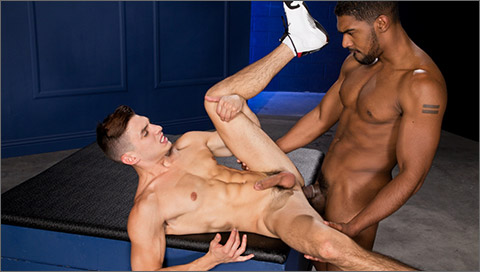 TEMPTATION: XL fucks Anthony Verusso
Super hung, rough and rugged XL swaps major spit with the smooth and stunning Anthony Verusso. The making out has XL so turned on that he manhandles Anthony onto a chair and sucks him in deep, slurping lunges. Equally worked up Anthony gives XL a tongue bath, before stretching his mouth around XL's fat shaft, swallowing every one of XL's 10 mighty inches. Anthony's hole is primed, and ready for a pounding. He arches his back and pushes his tight white buns against XL's fat pole, then flips onto his back and spreads his long legs 180 degrees, grabbing his dick and telling XL to 'make me cum.' Streams of cum flow from his cock and he opens his mouth to capture XL's streaming load, saving some of it to snowball back to his partner.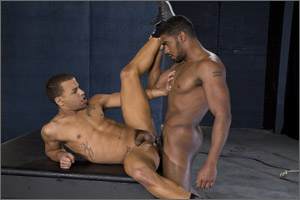 XXXPOSURE: XL fucks Trelino
XL's 9.5" cock has a mushroom head and a serious right hook. Trelino's hand ensures it's at its maximum length and girth. This encounter begins with a lip-smacking make out session. Trelino applies his mouth to XL's cock until his cheeks are hollow with suction. XL pinches the nipples on his broad, smooth chest. His dick glistens with spit. XL rewards his boy toy by eating his smooth bubble butt. Trelino eagerly spreads his hot thighs, arching his back to feel the maximum sensation from XL's tongue electrifying his hairless hole. He clenches his buns: left, right, left. XL buries his face deeper. Trelino orders, "stick out your tongue and fill me." They fuck fiercely, rock the table, slam their bodies together. Trelino rolls onto his back, displaying a hard gymnast's torso, crying to be fucked faster and harder. Beads of sweat drip from XL's brow, pooling at his cock, making it wetter, until it spews into Trelino's mouth just as Trelino shoots his cum onto the floor and They snowball XL's load.
Hot or Not? Let us know.
[Total:

108

Average:

3.8

]