Sexy Randy Blue American Gay Porn Star, Diego Sans
Years Active: 2010 – 2015
TWITTER
RANDY BLUE INFO:
Diego Sans enters the sauna. The warm steamy air causes the sweat to glisten off his smooth skin. His sexy body shows off the many hours he spends at the gym, covering it with beautiful college muscle. Plus, many nights of go go dancing in front of hot, horny men has shaped his build so he looks more like a horned up jock than a body builder. Running his hands over his tight pecs and six pack abs gives him a total hard on. Once his hard cock to springs to life he has no choice but to jerk himself off. The fear of getting caught just adds to the excitement as does the fantasy of a stranger joining him, perhaps for a blowjob. Or maybe a few guys who might come in for a sauna but wouldn't mind a little group sex. And with a body like his who could resist. Diego's Brazilian heritage has given him beautiful tan skin and amazing brown eyes, and wavy hair so thick you'd just die to run your fingers through it. And with his huge uncut dick pointing up at you there's no way you could resist taking it all down your throat. When asked what he wanted people to know about him he says simply that he likes to fuck.

TARZAN A GAY XXX PARODY: Diego Sans, Tobias
Tied up with vines and threatened by a venomous snake, Tobias struggles to survive in the jungle. It seems Tarzan has other plans for the stranded westerner as he realizes just how similar they are. His animalistic instincts taking over, Tarzan is taught a thing or two about sex by Tobias as they passionately hook up at the base of a beautiful waterfall.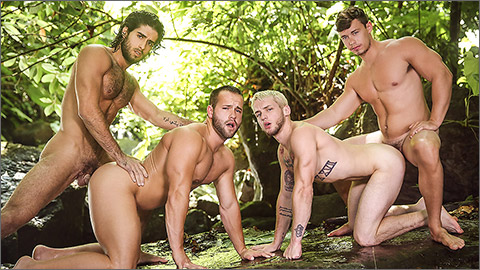 TARZAN A GAY XXX PARODY: Colton Grey, Diego Sans, Luke Adams, Tobias
Colton and Luke are wandering around the jungle looking for Tobias and decide to stop for some rest. Tarzan pops out of nowhere with Tobias in tow. Reunited at last! Tobias explains where he's been and what he's been teaching Tarzan; who is eagerly pawing at his 2 new discoveries. It doesn't take much longer before all four of them are sucking and fucking.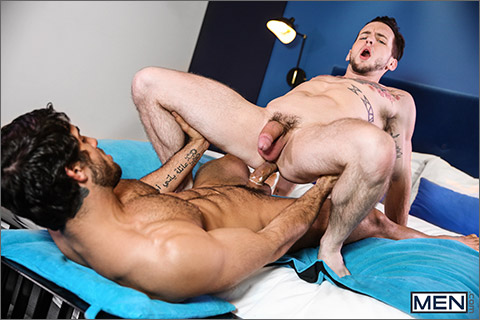 RELEASE
Watch Diego Sans relieve himself inside Colton Grey's tight little pink hole. The boys take turns savoring each other's dicks, Diego working his tongue to open Colton up and prepare for a stuffing of his beautiful throbbing cock.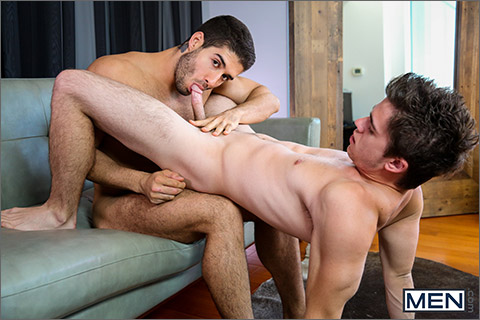 THE NEXT MEN EXCLUSIVE – PART 2
Does Diego Sans have what it takes to be the next MEN.com exclusive? Will Braun definitely thinks so but of course he had to try Diego for himself. Diego gives Will the best fuck of his life, sliding his hot, uncut cock deep into his ass.
MEN.COM
RANDY BLUE
RANDY BLUE LIVE CHAT & PRIVATE SHOWS
CLICK HERE TO GO TO HIS MEN.COM DETAILS
CLICK HERE TO GO TO HIS RANDY BLUE DETAILS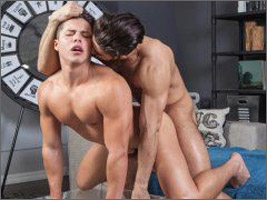 DIEGO SANS GIVES SCOTTY MARX A LONG HARD FUCK
GAY PORN STAR DIEGO SANS FUCKS HOT PERSIAN SHAWN ABIR
SKYLAR WEST GETS DOUBLE PENETRATED BY DIEGO SANS AND JAREC WENTWORTH
DIEGO SANS DROPS THREE CUM LOADS ONTO PORN STAR LANCE LUCIANO
WELCOME TO LA EPISODE 4 – VENICE
WELCOME TO LA EPISODE 1 – HOLLYWOOD
DIEGO SANS FUCKS JOE CLARK IN "MOVING BITCHES"
DIEGO SANS FUCKS DREW BLAZE
DIEGO SANS FUCKS ADRIAN HART
DIEGO SANS & JORDAN LEVINE FUCK JAKE ANDREWS
DIEGO SANS & DEREK ATLAS SPIT-ROAST DANTE FERRARO
SEAN ZEVRAN FUCKS DIEGO SANS
JAYDEN TYLER FUCKS DIEGO SANS
CHRIS, DIEGO & ERIC
5 GUYS, 1 BED – PART 2
5 GUYS, 1 BED – PART 1
DIEGO SANS FUCKS DONNY WRIGHT
CHRIS ROCKWAY FUCKS DIEGO SANS
DIEGO & MALACHI
DIEGO & NICCO
CHIP TANNER & DIEGO SANS
DIEGO SANS SOLO
LIVE ARCHIVE: ANDREW STARK & DIEGO SANS