Handsome Spanish Gay Porn Star, Dario Beck
Years Active: 2010 – 2016
TWITTER @DarioBeck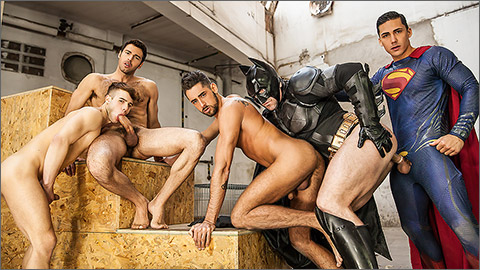 PART 3: Allen King, Dario Beck, Massimo Piano, Topher Di Maggio, Trenton Ducati
The series finale has Superman and Batman joining forces to rescue three cock hungry studs. Watch as Superman and Batman cum together with Dario Beck, Massimo Piano, and Allen King, in this extraordinary orgy finale.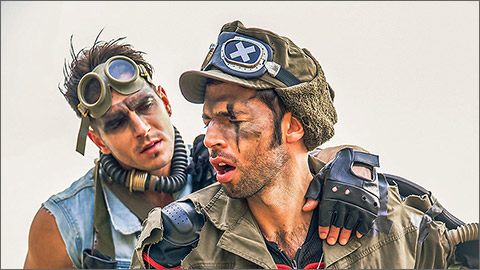 APOCALYPSE: Dario Beck, Paddy O'Brian
The situation has worsened but not all is lost. Dario Beck has come to Paddy O'Brian who welcomes him with his thick cock and a hard fuck.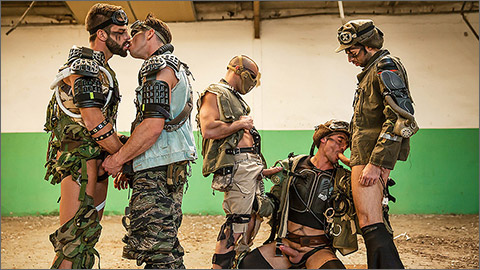 APOCALYPSE: Damien Crosse, Dario Beck, Hector De Silva, Jay Roberts, Paddy O'Brian
Paddy O'Brian, Damien Crosse, Hector De Silva, Dario Beck, and Jay Roberts fuck hard in this end-of-the-world jizz orgy.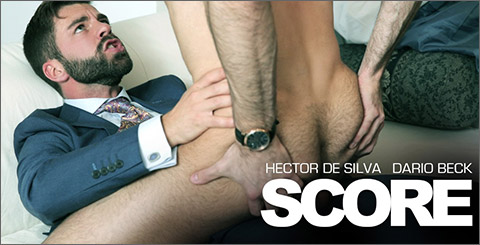 SCORE
It starts as a perfectly innocent evening – two friends watching a football game on TV, drinking a couple of beers and bonding like any regular friends would do. But as the beer starts flowing and the friends get more into the game, Hector starts suspecting that the blokey touching between them might not be that innocent after all. So he decides to get it all out in the open – literally unzipping his trousers and flopping his thick uncut dick out, and asks Dario straight up 'Is this what you want? Then start sucking."
   Hector takes the dominant role, forcing Dario to service his dick as he sits back on the couch enjoying the feeling of his friends tongue working his dick. He then turns his attention to Dario's ass and giving him the deep fucking he's been clearly craving for months. And as Dario rides Hectors hard cock he shoots a delicious load all over Hector's suit.
   And just like that the men go from housemates to regular fuck-buddies.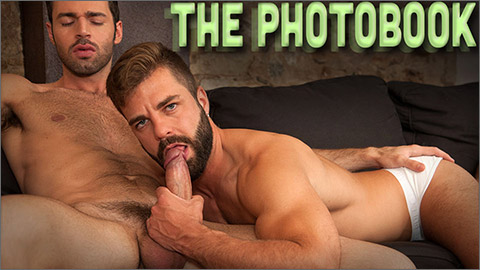 THE PHOTO BOOK
LucasKazan.com presents THE PHOTO BOOK, filmed on location in Barcelona and starring Dario Beck and Hector de Silva. "Galeotto fu il libro…", wrote Dante in Inferno V. "Gallehault was the book…" So is the photo book in this episode, conjuring Dario Beck's sexual fantasies. The object of his desires? Hunky Hector. "Two of the most handsome MEN in porn", comments director Ettore Tosi, "setting the set afire. And a tangible, off-the-chart chemistry".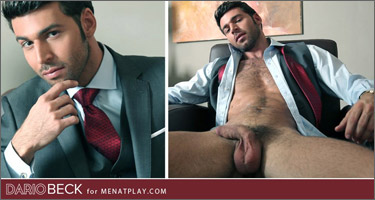 DARIO BECK
Dario Beck comes to British shores this week to get the 5 Star Menatplay treatment. With his handsome face, sensual lips and natural body hair, Dario makes the Perfect Menatplay gentleman – giving a smart & sophisticated image on the outside but inside he's just a horny devil waiting to be let loose. And theres nothing more that he loves doing than locking his office door for half an hour, turn his webcam on and give his dick some serious attention. Dario massages his beautiful dick while playing with his big fat balls, working it with long slow strokes until he reaches an amazing climax and shoots an amazing load all over himself. Check out the preview to see his tasty cumshot. But for fans of Dario don't worry, this is only just an appetiser…. watch out very soon to see Dario in full action paired up with some out our hottest Menatplay stars.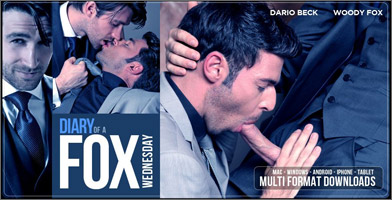 DIARY OF A FOX – WEDNESDAY
Its only mid week and already Mr Fox's reputation has spread to the other side of town. Woody meets slick businessman Dario Beck in his high rise office under the impression he is there on real estate business. It soon becomes apparent to Woody that Dario mearly wants a piece of the action he's heard so much about from his head of finance Justin Harris ( see Menatplay's -'PureSuit' ). After voicing the disclaimer "You do realise this suit of yours is going to get very messy!" Woody gives Dario the fucking of his life. Woody lets Dario taste his perfect juicy cock then yanks down his trousers and fucks Dario over the desk, on his back, on his side, doggy style, making sure he pushes deep in to his hole from every angle. Then Dario rides Woody's cock as he sits in the office chair , bouncing hard until he cums. And its Woody who finally gets a bit of his own medicine as its his suit that gets covered in warm sticky cum. Another notch to Woodys belt – we can't wait to see who gets it next, in The Diary of a Fox!!