FuckerMate Brazilian Gay Porn Star, Carlos Leao
Years Active: 2014 – 2015
FUCKERMATE INFO:
Country: Brazil
Age: 23
Cock size: 11″ uncut
Carlos Laeo comes to Fuckermate.com with a reputation as a Brazilian street boy, a bad ass from the Favelas with a hidden weapon. On Fuckermate we reveal his weapon, his huge XXL cock ready to destroy a hungry ass. A hot, horny Brazilian tough guy with attitude.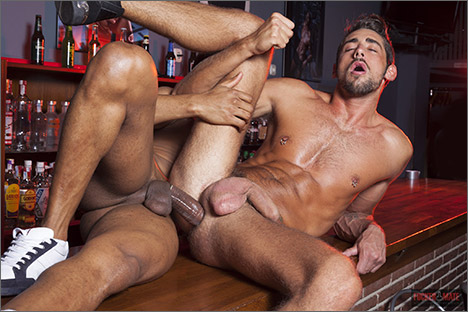 INTERRACIAL FUCKERMATES: CARLOS LEAO & MASSIMO PIANO
Night BCN plays host to this hot fuckermate session. If you thought a bar was only good for drinking then Carlos and Massimo will show you how to get more enjoyment especially when you have a bar all to yourself and your dirty minds. Carlos has a huge cock and an insatiable sexual appetite and Massimo is the perfect power bottom to make this another unmissable fuckermate encounter. Not be missed.