Ron Lloyd Body Image Productions Model & Solo Performer, Vincent / Vincent Greco
Known Aliases: Frank Prantalos, Fotios Prantalos, Vincent Greco, Vinny
Years Active: 1999 – 2002
RON LLOYD / LEGEND MEN INFO:
Vincent is one of my all-time most popular models. I've shot with him many times over a several year period. Each time looking different than the time before.
He's not one of my bigger guys, but everything about him is perfectly proportioned. He's known for his V-shaped, wonderfully hairy physique… plus that great Greek uncut cock!
Video III is from our last shoot. I've had it in my vault for a some time. I trust that all his fans will enjoy his final performance. He's currently on hiatus from erotic modeling. Maybe someday he will return? I always enjoy a random phone call.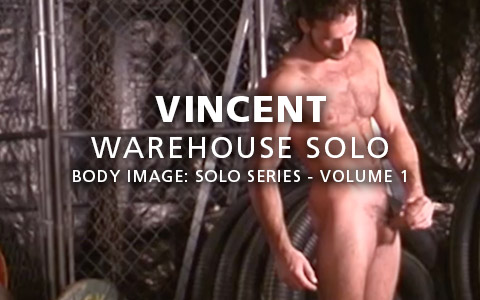 VINCENT WAREHOUSE SOLO
Introducing Vincent, the muscular hairy uncut hunk. With 2 cum shots he proved quite a performer.
Originally found on:

BODY IMAGE: SOLO SERIES – VOLUME 1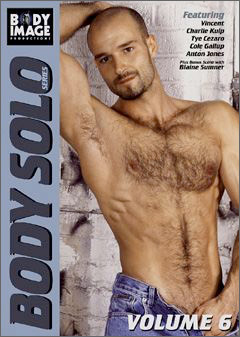 BODY IMAGE: SOLO SERIES – VOLUME 6
NAKED IN THE CITY
BLUE VELVET VIDEO
FALLING FOR IAN IDOL
FRANK PRANTALOS UNEDITED
USER FRIENDLY
THE STRONG & SILENT TYPE
MEN June 2000, January 2001, February 2005, October 1999, November 1999
HONCHO November 2005, June 2007, January 1999
INCHES January 2001, February 2003
MANDATE November 2005
TORSO February 2001, July 2001, August 2002, August 2003, November 1999
BLUEBOY July 2004
MACHISMO v10 n03 Fall 2004
PLAYGIRL November 1998
BRUNO GMUNDER: MEN MAGAZINE – PURE MEN
BRUNO GMUNDER: RON LLOYD – BUILT!
BRUNO GMUNDER: RON LLOYD – BUILT! MORE
NAKED HAIRY JOCKS 2010 CALENDAR
EROTIC PHYSIQUE
MEN MAGAZINE PRESENTS: 20 YEARS OF MEN
MEN MAGAZINE 15TH ANNIVERSARY
MEN MAGAZINE PRESENTS: HAIRY MEN
MEN 2006 CALENDAR