Cute Boy Toy American Gay Porn Star, Tristan Paris
aka: Triston Paris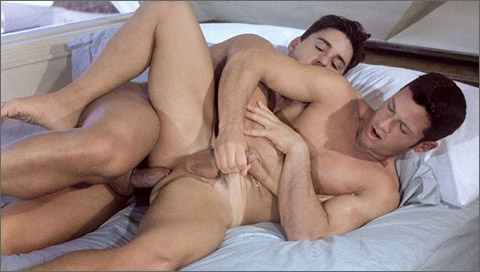 THE BIG THRILL SCENE 2: Tom Chase fucks boytoy Tristan Paris
The next morning, legendary stud Tom Chase shows up with his new boytoy Tristan Paris. After a long ride in the car, Tom and Tristan decide to clean up in one of the most sensual shower scenes ever. Tom explores every inch and crevice and hole of Tristan's body. First with his fingers and then with his tongue. After Tom thoroughly rims Tristan's smooth hole, the action moves to a bedroom. Rarely have romance and sex been captured so perfectly on film. Tom and Tristan are perfect together and it isn't long before Tom is sliding that famous cock deep inside Tristan. Plunging deeper and deeper, harder and harder until both studs are lost in rapture and blow their loads.