Hung American Gay Porn Star Stripper Escort, Tom Steele
Years Active: 1989 – 1995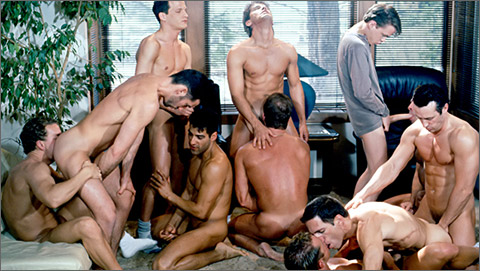 THE OTHER SIDE OF ASPEN 4 (FVP-100): THE 13 STUD ORGY
It's off to the races as 13 studs give yet another orgy for the record books. From the huge meat of Ken Ryker to the chiseled body of Jackson Phillips to all stars like Max Grand, Carl Erik and Kevin Dean, this one has it all, including dildo play and a double penetration with the masked Bryce Colby taking both Dean and Phillips. Colby also takes a line of studs in a hot gang bang.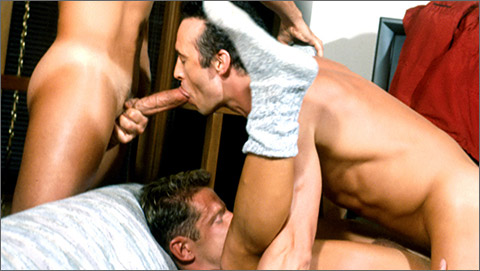 THE OTHER SIDE OF ASPEN 4 (FVP-100): Tom Steele & Daryl Brock fuck Steve Marks
As Tom Steele strokes his meat, he watches blond Steve Marks get his ass plowed by dark and handsome Daryl Brock. Marks unleashes a huge squirt as Brock's giant cock continues to plow him.