Hung & Handsome American Gay Porn Star, Tanner Shields
Years Active: 2014 – 2015
TWITTER @tannershieldsrh
22, exercise science major, adult entertainment model, personal trainer, fitness guru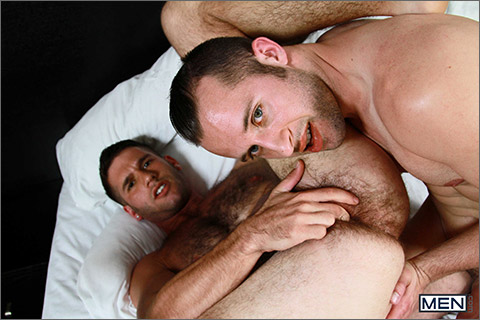 ELATION
What could be hotter than Tanner Shields thrusting his thick cock deep into Jimmy Fanz's ass? Watch these two handsome men passionately make love to each other.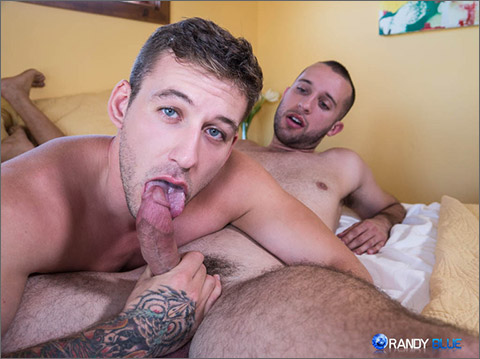 CUM SLUT ATTICUS FOX GETS A BAREBACKED BY GAY PORN STAR TANNER SHIELDS
These cum addicted boyfriends are fucking sluts. Slutty Atticus just got a slut filled load up his hole from two guys and then slut whore Tanner eats that cum out of his ass. Only two cum sluts would do something like that. And then these two sluts kept saying they loved each other while they sucked each other off. Atticus had his hard slutty cock bounce up and down as he sat down on Tanner. Tanner has the thickest damn dick of almost any of the sluts that have been on Randy Blue before. These two sluts were fucking every which way they could. And finally these sluts fucked until a geyser of cum shot out of Atticus and Tanner fed it to his slut craving mouth. Then the slut whore begged for cum up his butt and that slut Tanner agreed whole heartedly. This is the finale of the slut filled series All My Friends are Sluts. I hope you enjoyed watching these sluts as much fun it was the film them. Be sure to check out the free gay porn trailer of the hot action in full HD here at Randy Blue. And if I did not say it enough, slut slut slut slut slut.

ALL MY FRIENDS ARE SLUTS – PART 1
Imagine every year three gay couples get together in the desert for a fun vacation. Now imagine one of those couples breaks up. You would be surprised how quickly that changes the dynamic. A newly single Casper Young has is eye out on the two other couples haning out at his house. He knows that Lukas may be with Jeff, but has been giving him the eye all weekend. But his first conquest was definitely going to be Tanner. He takes Tanner and Atticus into his bedroom to show them a funny video on his phone. Atticus heads out to smoke a joint, and leaves Tanner and Casper alone. Casper reveals that he has always had a crush on Tanner and wants to know if it is okay to kiss him. Soon these two give in to desire and begin to make out. Clothes come off and the two suck dick and rim and even sixty nine. But when Casper tries to put his dick inside of Tanner, he stops him. Tanner reveals that he is a top too, and he does not bottom. But that hard rigid dick rubbing up against that hole was too tempting. And finally he caved and let Casper bareback him. They fucked every which way until finally Casper blew a load a shoved it deep in Tanner. Tanner is going to have a lot of explaining to do to Atticus. Be sure to check out the free gay porn trailer of the hot action in full HD here at Randy Blue.


#WORKOUT
EPISODE 3: Tanner Shields fucks Colt Rivers
Tanner Shields and Colt Rivers meet at the gym for an intense #Workout. Colt has heard that Tanner's biggest muscle is in his pants and he wants it in his mouth. They take turns sucking cock until Colt bends over and offers up his big round furry ass. Tanner fucks a load out of Colt on the bench press then stands up and jerks off into Colt's hungry wet mouth.
RANDY BLUE
GAY ROOM
GAY ROOM / GAY CASTINGS
CLICK HERE TO GO TO HIS RANDY BLUE DETAILS