American Gay Porn Star, Sylas Swift
Known Aliases: Sylas (Corbin Fisher)
Years Active: 2015 – 2016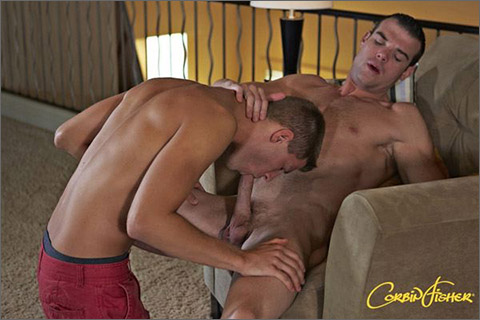 DARREN'S BLOWJOB
This video is doubly fun – we get to see buff new Freshman Darren get a blow job from a guy, and we get to see Sylas work over a hard dick with that hot mouth of his!
   Darren's a very laid-back and friendly guy who, in his own words, doesn't have sex as often as he likes and jerks off more than he should – something most every college stud could sympathize with, I'm sure!
   Darren doesn't have to worry about getting himself off here, though, as Sylas happily does him the favor of working a load out of him. Darren looks great while getting blown, with his ripped chest and most every muscle on his impressive body flexing and tightening. It's one muscle in particular that Sylas is focused on, though, and he treats it right!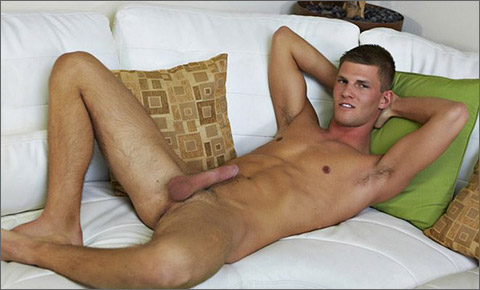 SYLAS
Lean and handsome Sylas is a varsity swimmer who's decided to get out of the water and show us his best strokes!
   Sylas describes himself as a typical "beach bum, livin' it up while I can." He's an avid guitar player and says Taylor Swift is his future wife, she just doesn't know it yet. He loves all sorts of outdoor activity like boating, scuba diving, snowboarding and surfing, and his hot, tanned body is proof of that.
   Sylas is 18 and only had sex for the first time recently. Since he loves to dive into things, it's not surprising
he would jump into getting naked and showing off for the camera so soon after losing his virginity.
   Sylas leans back and strokes his cock. Its clear he enjoys playing with himself as he gets into pumping his cock and rubbing his body. When he's finally ready, he blasts a sticky load of cum all over his stomach.