William Higgins / Bel Ami Czech Gay Porn Star, Steve Peryoux / Steve Peyroux
Known Aliases: Steve Peryoux (William Higgins), Steve Peyroux (Bel Ami), Luke (Bel Ami)
Years Active: 2010 – 2017
WILLIAM HIGGINS INFO:
Steve Peryroux is aged 27 and lives in Hulin. He works as an electrician and in his spare time he enjoys boxing, fitness and other sports. What a fine looking guy Steve is and in this boxing related theme, appropriate knowing his likes, he really does shine. His body looks so good as he does some boxing poses, with his muscles so well defined. When he turns, with his shorts lowered, we see his sexy ass. Then it is off with the shorts and fully naked. Turning again Steve shows off his soft cock. He goes through some more poses to show himself off and then gets that cock hard. It grows very nicely and stands proud from his hot body. It stays hard as he demonstrates some more boxing poses before turning and sitting on the bench, to show that ass, with the cheeks spread and the cock pushed back between his legs. Then he turns around, still sitting to finish off with more great shots of that awesome body and big cock.
William Higgins Model Name: Steve Peryoux
Age: 27
Home Town: Hulin
Height: 183cm/6'0″
Weight: 75kg/165lb
Foot Size: EU44/US8.9/UK8.4
Penis Size: 17cm/6.69″
Profession/Student of: Electrician
Hobbies: Sport
Favorite Sports: Fitness
Active Sports: Boxing
Movie/Music/Sport Stars: Gwyneth Paltrow
Visited Coutries: Russia
Want to Visit Coutries: Denmark
Dream of My Life: To be famous.
Zodiac Sign: Gemini (May 21 – June 20)
BEL AMI:
Steve first came to Bel Ami in 2008 and then disappeared. Now he's back with us. He was first working as a professional soldier and therefore would film only solo shoots. Our Luke Hamill later met Steve in a social situation and learned that Steve had left the army and was looking for work. He is very independent and strong-willed. Although not supercute, he is definitely very sexual and enthusiastic.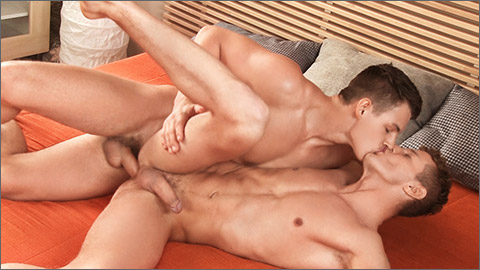 JEROEN MONDRIAN & STEVE PEYROUX
It's been a while since we have had Steve Peyroux in a scene here on BelAmiOnline, but today he is back with Jeroen Mondrian. Steve seemingly has earned himself a bit of a reputation in the company as the 'group sex' guy,as a result of his love of bottoming, but today he has turned up a bit to early for the action so Jeroen decides to try him out on his own to see what all the fuss is about…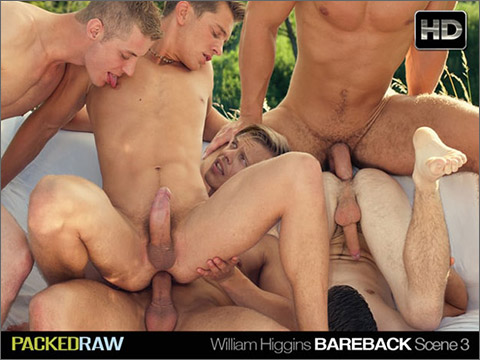 PACKED RAW: Arny Donan, Mate More, Radan Flex, Steve Peryoux, Tono Milos
Radan Flex and Mate More get the party started quickly in this steaming lakeside orgy, Steve Peryoux, Tono Milos and Arny Donan soon join in!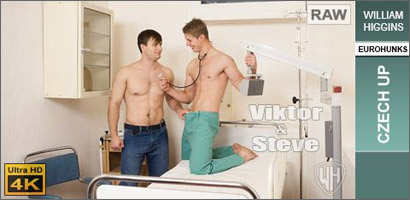 CZECH UP: VIKTOR BUREK & STEVE PERYOUX RAW
Viktor Burek is in hospital, being tended to by Steve Peryoux. Steve wheels Viktor into the room and helps him onto the bed. Then Steve begins to examine Viktor, suggesting that he massage the injured leg to see it if helps. Removing the bandage from Viktor's thick left thigh Steve takes some oil and starts to massage. After briefly massaging the thigh Steve has Viktor sit up, on the edge of the bed. He lifts his gown so that Steve can listen to his chest. Naked under the gown we see Viktor's cock and balls as he holds the gown up. Then Steve checks Viktor's neck, for any swollen glands. It seems that Steve is interested in more that his work, as his hands caress Viktor's face. Soon he helps Viktor off with the gown and sits next to him to rub his hands over that sexy body. Removing his own shirt Steve leans over and starts to kiss Viktor, before going down to suck on his lovely, soft cock. That hot mouth has the desired effect and Viktor's cock is soon rock hard as Steve's head bobs up and down on it. Then Viktor sits up and opens Steve's pants, releasing a big hard cock. Viktor quickly lowers his head onto it and starts to suck. Steve stands up and lets Viktor continue to suck his throbbing cock. He holds Viktor's head in place as he starts to fuck the cock in and out of the eager mouth. As he sucks Viktor wanks his own cock keeping it nice and hard. Then he lays back on the bed and Steve climbs over him so they can suck each other's cocks in a 69. Steve also moves down to lick and suck on Viktor's toes as well. Then Viktor lifts his legs up, so that his hot hole is available and Steve starts to rim it, getting his tongue lapping at that tight hole. Viktor's ass needs more than tongue and soon Steve's big dick is deep inside, fucking hard and fast. Viktor moans as he takes that big cock, loving how his hole is stretched wide and plowed deep. Having worked that ass real good Steve wants to feel some cock in his hole too, so he climbs up and sits his hot ass down on Viktor rigid cock. He rides up and down on Viktor's cock, wanking himself hard and fast at the same time. Soon Steve's cock spurts with creamy cum and Viktor keeps fucking his tight hole as deep as he can. Steve then moves, bending over the bed so that Viktor can fuck him from behind. He fucks that ass real good. Then pulls out to wank himself and quickly dumps his hot cum all over Steve's ass. They enjoy another bout of kissing to end a very hot scene.
CATALINA VIDEO
WILLIAM HIGGINS
WILLIAM HIGGINS STR8HELL
BEL AMI ONLINE