Sexy Hunk Sean Cody Amateur, Shaw
Years Active: 2015 – 2019
SEAN CODY INFO:
Height: 6'0″
Weight: 195lb
Cock: 7.5″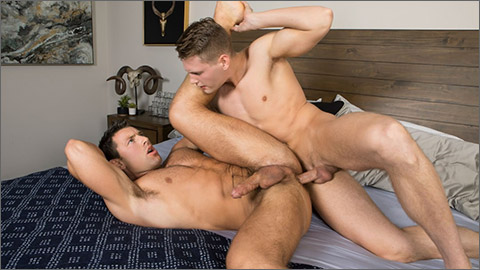 CONRAD & SHAW BAREBACK
Conrad is back, and as excited as ever to fuck some ass. Since we know he's an ass guy, we paired him up with somebody with a great bubble butt! He wasted no time getting started with Shaw, and went right for his shirt to reveal his muscular physique. Shaw responded by getting a sneak peek into Conrad's shorts…at this point, the sexual tension was really crazy, so we had to let them just go at it!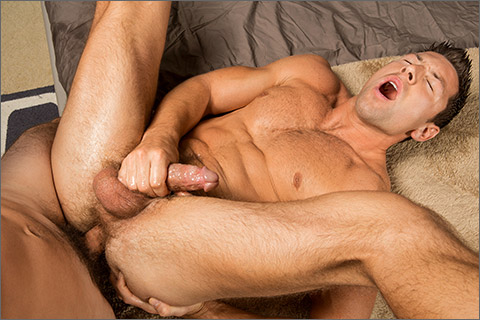 SHAW & TANNER FLIP-FUCK BAREBACK
Shaw has been pleasantly surprising us with his willingness to try out new things each time he comes back, and this time his interest was in bottoming! He had the perfect guy in mind to do the deed…Tanner! "I've been doing a couple of firsts, and I think with you I'm gonna try bottoming" Tanner was shocked, "You're gonna bottom for me?" He had the biggest smile on his face. Tanner has a way with making people feel comfortable around him, so it wasn't a surprise that Shaw chose him for his first time taking it up the ass. After having his way with Tanner, it was Shaw's turn to take it…and boy did he take it good! "How did it feel, Shaw?" "I've never orgasmed like that in my life!" Something tells me he'll be back for more.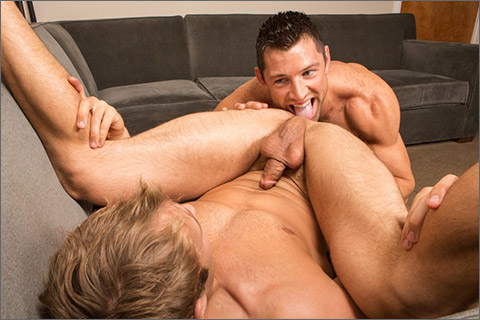 SHAW & BLAKE BAREBACK
When we got the call from Shaw saying that he was coming back for a sex scene… lets just say we were pretty shocked. Shaw is beautiful from head to toe. Killer smile, great body, and an even better personality. Shaw walked on set with Blake and was all smiles all day long. Needless to say, so was Blake. "He is gorgeous!" Blake was star struck and could barely keep his hands off of Shaw. "Thanks! I'm not gonna lie, I like all this attention I'm getting around here. This is great. These two had a great time. Shaw surprised us a bit as a rookie. He had no problem burying his face in Blake's hole. "Most guys start off slow when they are new." I told Shaw. He laughed a bit. "Why, if you are going to do it, better make it great!" I have a feeling we will be seeing Shaw around these parts more often.

SHAW SOLO
When I first met Shaw, I couldn't get it out of my head how much he looked like Jarek; the resemblance was uncanny. Shaw is out here in California to push his body to new sexual experiences. "I like to have fun with my clothes off, so I figured I would come out here and see what kind of new situations I could get into." I had to ask. "Do you think you would hook up with a guy?" He laughed it off a bit but you could tell he was thinking about it. "I don't know. I mean maybe, you can't knock it till you've tried it!" Shaw has a great body with some nice chest hair and killer abs. He really worked up a sweat and at the end shot a load clear across the room!
CLICK HERE TO GO TO HIS SEAN CODY DETAILS
Hot or Not? Let us know.
[Total:

114

Average:

4.6

]