Frisky Big Dicked Sean Cody Amateur, Sean
Known Aliases: Ben from MTV TRUE LIFE
Years Active: 2015 – 2016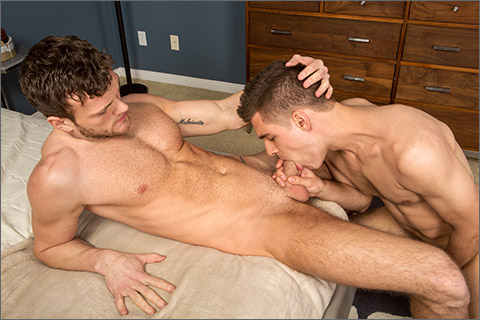 JESS FUCKS SEAN BAREBACK
We were really excited to get these two big-dicked models together for a scene. In fact, Jess and Sean probably have the biggest dicks on Sean Cody, which makes it even more exciting! You would think there would be some sort of competition between them, but admiration took over instead, specifically when Sean revealed what was hidden in his shorts. "That's you soft? Oh man, I can't wait to see this get big!" Jess was completely shocked. Sean smiled, "There's so much in store for you, I swear". After a nice long walk in nature, these two stallions headed back for some real action and did not disappoint. Sean keeps impressing us as a bottom. He definitely knows how to take it deep… especially Jess's huge cock!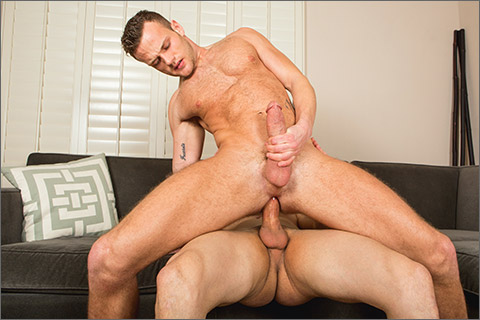 RANDY & SEAN FLIP-FUCK BAREBACK
We all know that both Sean and Randy have huge dicks, but we wanted to see what would happen if they were put together for a film. The result was not disappointing. Randy was up first for taking the dick and right off the bat you could see how overwhelmed he was. "Holy fuck. That's one of the most intense things ever!" Needless to say, Randy was fuck drunk. "I'm really impressed you were able to take the whole thing." Sean chimed in. "A lot of people cant." Sean pounded him out for a while until it was Randy's turn to repay the favor. "At first it was a little rough, until it was time to cum and it was fucking amazing…. I would do it again!" Sean smiled.
CLICK HERE TO GO TO HIS SEAN CODY DETAILS