American Amateur Twink Gay Porn Star, Sam Bridle
Years Active: 2014 – 2015
TWITTER INFO:
Fresh-faced, filthy mind. TIM porn twink, Sex Work Activist and Organizer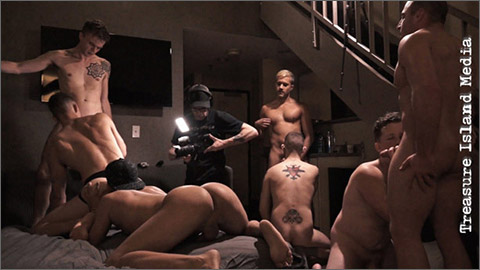 KENNY'S RAW FUCKS – Nate Grimes Group Fuck
When you meet NATE GRIMES for the first time, he seems like a helluva decent, clean-cut, All-American, ex-military, good guy. And for the most part that's pretty damned accurate. He's all of those things, sure. But NATE also just happens to be the sleaziest, filthiest manhole in all of Los Angeles County. Here's your chance to check out for the first time the guy that Paul Morris calls "the new DAWSON". After you watch this scene, write directly to Paul Morris and tell him what you'd like to see NATE do next. The lad's limits are, to put it very mildly, few.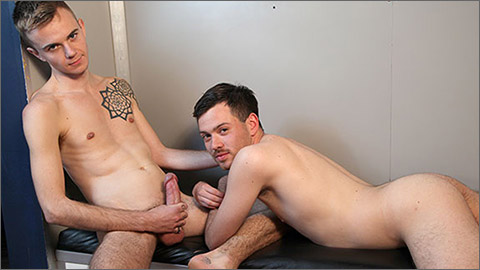 SAM BRIDLE FUCKS HUNGRY HOLE
Sam Bridle is outside grabbing a smoke when he spots Max Perlman checking him out. Sam boldly waves Max closer and without hesitation he heads inside to get things started!
   Sam grabs Max's crotch as the kiss passionately, struggling to open each others pants! Whipping his fat uncut meat out of his red and white briefs, Sam guides Max down to his knees and stuffs his stiffening cock into Max's willing mouth! They continue to undress as Sam face fuck's Max. Sam's gasping and moaning tells us Max knows his way around that cock!
   Still in charge, Sam turns Max around and buries his face deep between Max's fuzzy ass checks! He licks that hole good, working his tongue over that hot sweet spot! Having had his fill of Max's butthole Sam goes for Max's thick dick, deep throating it down to the pubes.
   When the time comes Max is ready, bent over spreading his cheeks to take Sam's cock. And it's a lot of cock to take! The sweat drips off both boys as Max hangs on tight and Sam pounds his hungry manhole doggy style! Finally Sam can't hold back any longer and unleashes his jizz load right in Max's face!
CLICK HERE TO GO TO HIS DIRTY BOY VIDEO DETAILS
ENDLESS STREAMING MEMBERSHIP: TREASURE ISLAND MEDIA @ NAKEDSWORD