Czech Twink Gay Porn Star, Ryan Olsen
Known Aliases: Robert Maja, Jason Walkins, John Smith
Years Active: 2013 – 2015
STAXUS INFO:
Ryan is very quiet and not very self confident. He doesn't think he is very nice looking and took a lot of persuading to do his first scene. However he does love the other staxus models and he loves giving head.
Date of birth: 6th July 1991
Height: 5'10 feet / 177 cm
Cock size: 6.5 inches / 16.5 cm
Ethnicity: Czech
Role: Bottom
Interesting Fact:
Ryan wants to be a politician and follows world affairs all the time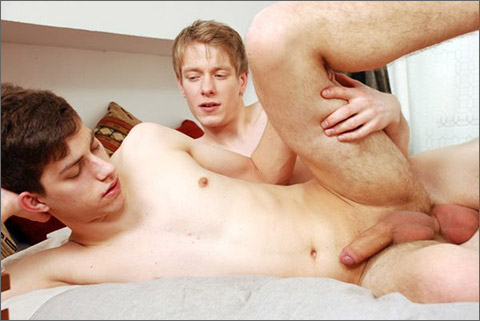 SPIDERMAN RESCUES DICK-LOVIN' TWINK WITH A THICK SERVING OF HARD RAW COCK!
Even a superhero has to take time off-duty to get some sleep, but when you've got the kind of weapon between your legs that Milan Sharp has got then is it any great wonder that other guys just won't give you five minutes rest? Boys like Ryan Olsen, a dark-haired cutie who arrives at Spiderman's apartment to find the fellow unconscious in his bedroom and who promptly responds by sucking the life out of our hero's dick.
   Not that Sharp appears to be too unduly perturbed by such an interruption. In fact, given the way his cock responds to the keen show of affection you'd be forgiven for thinking that he's rather taken by Olsen's attentions. Certainly it doesn't seem to take Spidey much time to be returning the compliment, slurping on Olsen's manhood with typical gusto; before he's taking his mate from behind and fucking like a wild animal.
   The sight of all that raw fornication, performed in a series of positions for your personal satisfaction, is sure as hell gonna get you reaching for your dick – and no fuckin' wonder! Whether you manage to squirt a load like Sharp, however, is another matter entirely. His ball-draining climax sees him literally shooting like Old Faithful, leaving Olsen's belly coated in a thick satisfying layer of fresh jizz!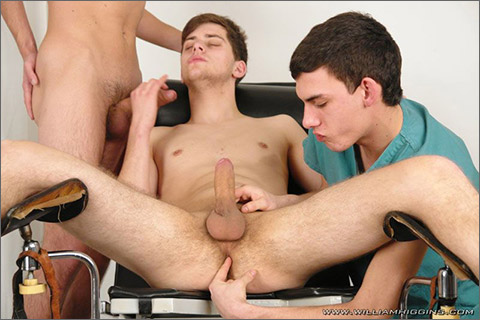 CZECH UP: ADAM VAVRA, IVAN LAVROV & ROBERT MAJA RAW
Robert Maja came in for a Czech Up with Doctor Ivan Lavrov and Sister Adam Vavra. Ivan and Adam are working in the medical centre as they wait for their patient. Adam goes to the waiting room and brings Robert in. It seems that he has injured his arm, so Ivan examines it carefully and decides to clean it with some spirit. Then he tells Robert that he must undergo a full examination. Robert strips of and puts on a medical gown. He sits on the examination chair and Ivan begins to check him over. Lifting the gown Robert's chest is checked and then Ivan decides he needs to take his temperature. In his own special way he decides that Robert's cock will be used to check. He inserts the thermometer and all seems ok. But a further check is needed, this time from his ass. As the doctor inserts the thermometer again Adam is wanking on Robert's cock, which swells to a very good size. Adam takes advantage of that big hard cock by wrapping his mouth around the head and sucking. As he sucks Ivan kisses over Robert's body. Then he takes a turn sucking on Ivan's rock hard cock. Then both Ivan and Adam takes turns sucking, with a finger slipping into Robert's hot ass as well. Meanwhile Robert gets naked and presents his cock to Robert, which he eagerly takes in his mouth to suck. When Ivan has sucked enough he also gets naked and moves up so that Robert can suck him. Robert now has two cocks which he sucks in turn. Then Adam moves down and slips his massive cock into Robert's ass, fucking him nice and deep. He really works that hole as Robert wanks himself and continues to suck on Ivan's cock. Adam then changes place with Ivan and he fucks Robert as well, his big, fat cock stretching that hole. Robert wants a turn at fucking too and he moves so that Ivan can get on the chair and take his cock. As he is fucked he sucks on Adam's cock. Then when Robert has fucked him for long enough he pulls out and Ivan turns over and wanks himself to a lovely cumshot as a very nice finale.
CLICK HERE TO GO TO HIS STAXUS DETAILS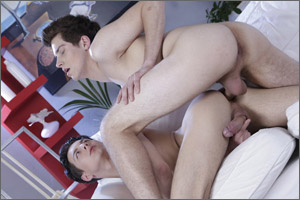 IT'S A FUCKIN' FLIP-FLOP, SPUNKTASTIC MASTERPIECE FOR THIS HORNY ARTIST & HIS MUSE
CZECH UP: ADAM VAVRA, IVAN LAVROV & ROBERT MAJA RAW
HOT, HORNY MASSEUR GIVES HIS CLIENTS THE RUB-DOWN OF THEIR LIVES. THE RESULT? OODLES OF JIZZ!
TWO EAGER EXPLORERS GET TO DISCOVER HOT RAW ASS & INCHES OF THICK, CUM-SPEWING DICK
IT'S A FUCKIN' FLIP-FLOP, SPUNKTASTIC MASTERPIECE FOR THIS HORNY ARTIST & HIS MUSE
SPIDERMAN RESCUES DICK-LOVIN' TWINK WITH A THICK SERVING OF HARD RAW COCK!
LOCKER-ROOM TEAM SUCK-OFF RESULTS IN SPUNK-INDUCING FUCKATHON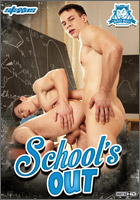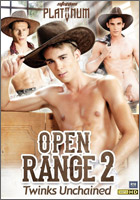 MY BOYFRIEND IS GAY 9
WEB OF SPERM
SCHOOLS OUT
SUPER SIZE ME! 7
SUPER SIZE ME! 6
OPEN RANGE 2: TWINKS UNCHAINED
RAW GRAVEDIGGER
RAW LESSONS
TICKETS PLEASE!
PAINT IT BAREBACK
TWINK MASSAGE DREAMS
FANTASY FOOTBALL
DIVE IN
DUNGEON DREAMS
FROM FANTASY TO REALITY