Sexy Blond Hung BelAmi Czech Gay Porn Star, Roger Lambert
Years Active: 2010 – 2016
BEL AMI INFO:
Zodiac: Virgo
Height: 184
Weight: 75
Hair Color: Highlights
Eye Color: Blue
Dick Size: 18.5
Dick Type: Thick
Contrary to his cousin Dolph, Roger is more of a blue-collar type. He works as a handyman and earns a solid living. He is blond and blue-eyed with broad shoulders and a beautiful, fat dick. Roger is also quite good-natured and patient. G. Duroy recalls an anecdote when he tried to reach Roger for several days without success, and left multiple phone messages. Eventually he called back, upset that his father had discovered Roger was shooting porn. "This was before we had even released any material, but we realized he had already filmed one single scene with another company," G. Duroy recalls. "Some good soul referred this information to his father, who did not respond well." But then Roger went [more]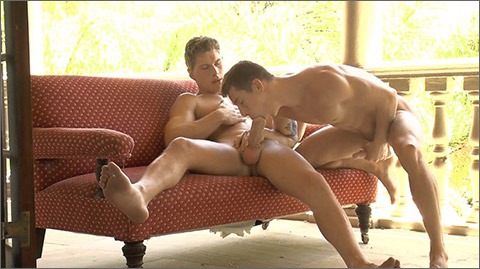 GET YOUR PANTS OFF
Master fucker Jim Kerouac has some unconventional 'car rules' that force all sexy guys to remove their pants before getting in car with him. Rules that Roger Lambert doesn't mind following as he knows he will get a deep ass examination from a real power top.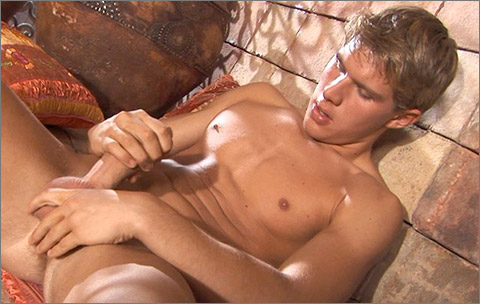 PIN-UP: ROGER LAMBERT
Meet a new addition to the BelAmiOnline family. This handsome, muscular blond with a fat cock is a very appealing mix of boyishness and masculinity. He could come from the Dolph Lambert family tree, don't you think? The hottest boys in the world, plus daily content updates exclusively from BelAmiOnline!