MormonBoyz, President Wilcox
see: Max Sargent
Years Active: 2014 – 2015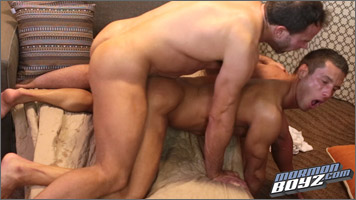 ELDER MILLER & PRESIDENT WILCOX – PART 2
Elder Miller possesses all the qualities that make a Mormon missionary great: he's humble and obedient; he's happy and eager to please; he's really handsome; and he has an amazing body, a gorgeous cock and he loves getting his hole stuffed.
   Just touching the boy's muscles through his clothes gives the older man a boner. After stripping off the boy's shirt and pants, he lifts up the missionary's garments and drools over his young muscular body. Mormon missionaries are plenty sexy in their clothes–clean cut innocent young men in suits. But out of their clothes, naked Mormons look like a race of super humans.
   President Wilcox licks the boy's balls and dick, he loves the taste of him. As he blows Miller, he thinks about the young man's tight little hole, how good it tastes, and how good it will feel to once again slide his big dick into the boy. Slowly, making the kid whimper as he sinks in to his balls.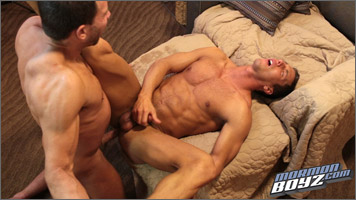 ELDER MILLER & PRESIDENT WILCOX – PART 2
ELDER PETERSON & PRESIDENT WILCOX
ELDER PETERSON & PRESIDENT WILCOX
ELDER MILLER & PRESIDENT WILCOX – PART 1
ELDER MILLER & PRESIDENT WILCOX
ELDER MILLER & PRESIDENT WILCOX