Hung MormonBoyz Stunt Dick American Gay Porn Star, President Olsen
Known Aliases:
Years Active: 2013 – 2017
MORMONBOYZ INFO:
President Olsen delights in inducting the Order's young men. It's exciting to be given so much power and authority over the curious elders that come his way. It's especially thrilling to toy with their hard cocks and tight holes. He's very patient with the young men that he encounters, knowing that his big cock and thick load need a readied recipient.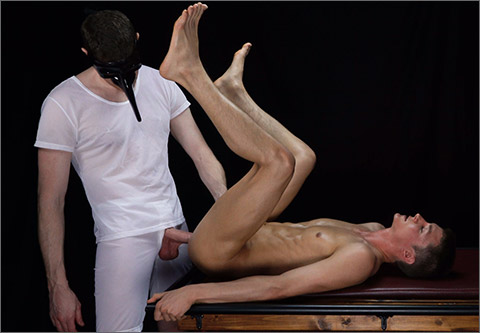 ELDER SORENSEN CHAPTER 28: THE SACRAMENT
President Olsen is the current senior ranking guardian of priesthood tradition. Much of the Brethren's modern practices are under his careful review and guidance. Structure and ceremony are at the heart of the priesthood Order's passed from one generation of men to the next.
   Under his leadership, the Brethren were instructed to take pride in the careful execution of the all male ordinances.
   The handsome Elder Sorenson had spent time with President Olsen. While he was a man of great power and authority, Sorensen was equally drawn to him because of his warmth and tenderness. He always took time to personally offer love and support to Elder Sorensen during his journey. The boy saw the older man as mentor, and even a father figure.
   The attention from President Olsen made Sorensen feel special. His attraction to Olsen was undeniable, and he desperately wanted to be taken by this man.