Raging Stallion American Gay Porn Star, Peter Marcus
Known Aliases: Bishop Gibson
Years Active: 2017
RAGING STALLION INFO:
Hair Color: Light brown
Eye Color: Blue
Body Type: Gymnast
Body Hair: Hairy
Height: 6′ 0″
Position: Bottom
Cock: 7″ cut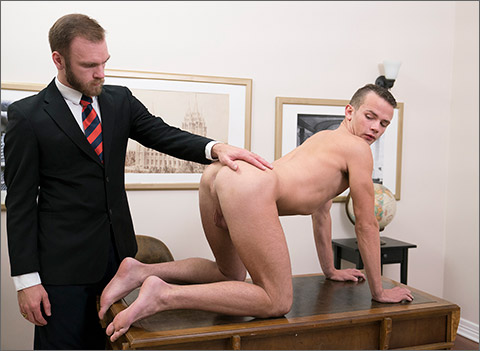 THE INITIATION OF ELDER LAND:
CHAPTER 3: THE CALLING
Elder Land stared up at his ceiling all night. His companion was fast asleep, long mellowed by the mundanity of their day. But Elder Land was stuck thinking about what had he'd learned.
   Following his invasive meeting with President Faust–a meeting in which he was aggressively fondled and milked–the older man told him about a secret organization known simply as The Order.
   Elder Land was barely able to catch his breath from his exhaustive climax and couldn't stop looking at his load as Faust took a cloth and wiped it from his hand. Between his deep breaths and pounding heart beats, he listened as President Faust explained the secret fraternal organization and how he was being invited to be inducted and tried for his worthiness.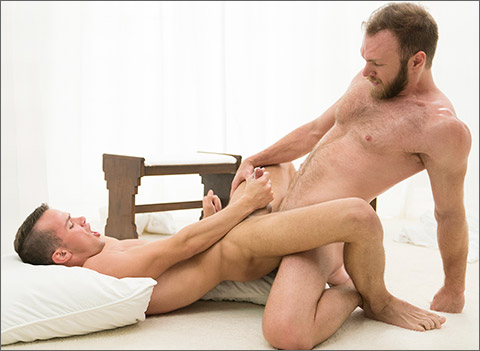 THE INITIATION OF ELDER LAND:
CHAPTER 4: INITIATION
Elder Land's skin tingled as Bishop Gibson moved around him. It was an unusual sensation, like goosebumps, but better. Something about standing next to the handsome man while he was completely naked stirred up something inside him.
   Save for the temple shield he was provided, he was as naked as he was back when the handsome bishop had fucked him back in his office. This moment was different, however.
   Bishop Gibson was performing the sacred initiation ceremony, speaking the words of the ritual and anointing his parts from head to toe. He proceeded very formalized, fitting the state of his dress. His shirt was neatly pressed, tie tied in a sturdy knot, and his pants were crisp with the one appropriate crease.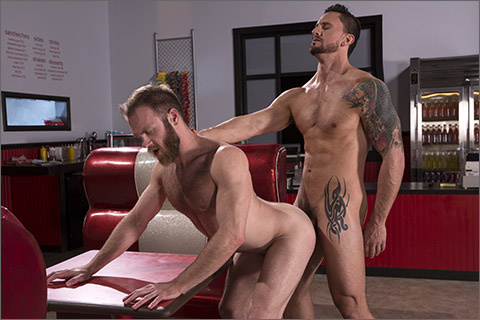 DRIVE THRU: Dakota Rivers fucks Peter Marcus
Hopeful new-hire Peter Marcus sits down with General Manager Dakota Rivers for an interview at the DRIVE THRU. As Dakota reviews Peter's application, he notices he doesn't have any experience in the food industry. Peter quickly replies, "I'm a fast learner and I'm eager to please." Dakota wants to see just how eager Peter is. Guiding Peter to his knees, Dakota whips his cock out. Eager for the job, Peter begins to service his potential employer's fat cock. After checking Peter's oral skills, Dakota decides to drill his tongue into his bare hole. With Peter's hole slick with spit, Dakota stuffs his meat into Peter's man hole. After taking it from behind, Peter hops on the table, legs up, taking hard, powerful thrusts from Dakota. The intense drilling from Dakota's cock is too much for Peter and he blasts a thick white load onto his furry torso. Boss man Dakota strokes his hefty load onto Peter's hole. When it's all said and done, Peter still didn't get the job!
MORMONBOYZ
RAGING STALLION
JASON SPARKS LIVE
CLICK HERE TO GO TO HIS RAGING STALLION DETAILS