Handsome and Very Busy American Gay Porn Star, Park Wiley
Known Aliases / aka:
Years Active: 2004 – 2011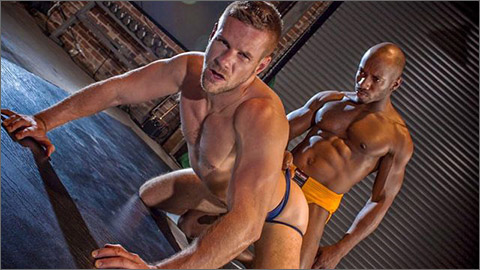 BRUTAL PART 1: Race Cooper fucks Park Wiley
Race Cooper brings a "buddy" over to show him the gym after hours bumping into Angelo on the way out. Race and his buddy Park Wiley wrestle on the mat. Race pins Park but then Park pulls a reverse on Race and has him in a hold. It's not long before they are holding onto each other cocks. Park sucks on Race's fat dick as Race fucks his face. Race then puts Park on all fours and fuck his tight hole. The two flip flop fuck all over the wrestling mat before they shoot their hot loads all over each other. Being the training assistant has its benefits. All access to hot man sex.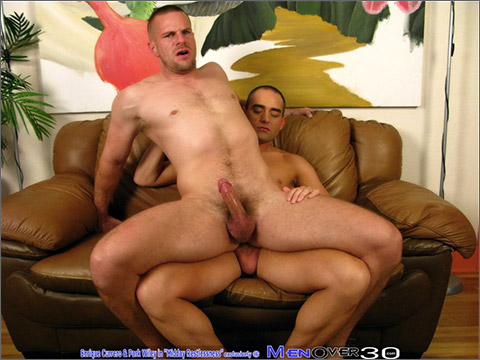 MIDDAY RESTLESSNESS
Back for more insanely hot sex this week is 33 yr old, blue-eyed, Enrique Currero. For those of you who don't know Mr. Currero, Enrique was originally a fan favorite on our brother site ExtraBigDicks —for obvious reasons! He's packing a thick 8½" uncut monster cock that our viewers can't seem to get enough of; which is why after several requests we had him come over to do some work for us. Part of what makes this stud so hot is his versatility. "Very good top …and also a hot ass bottom" he admits. Enrique is up for anything. Those piercing blue eyes set against his sun-kissed skin just complement an already enticing package. We also decided to bring back another versatile hottie who can take it as well as he can give it, Mr. Park Wiley. Park is 32 and needs no introduction. He has already amassed quite the following in the adult industry having done countless adult films. He's currently dating (…sorta) and everything seems to be on the up and up these days. See, Park's new beau thinks of him as his boyfriend; but Park's not really sure what he is.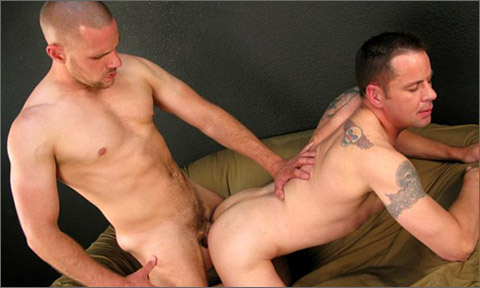 WIFE'S OUT
Park Wiley is back in the house for some more action, Wiley-Style! For those of you who don't know Mr. Wiley, Park is one of MenOver30's fan favorites. He was last here with Robbie Ireland, rubbing a lot more than his Blarney Stone. Park, now 33, has already made himself quite a name in the industry, starring in dozens of films. Last we heard, Park's still seeing the beau he met while they were both chasing the same twink at a local bar. We aren't sure whether Park's calling him his "boyfriend" yet. It seems he has an issue with the word since his beau's been calling Park that for months now. lol What's a hot guy without his issues? (Don't answer that one—it was a rhetorical question) Regardless, we're always glad to have Park with us. He's down to earth and always good no matter where he 'ends up'. He can take it just as well as he can give it. We also have Finn Danniels this week. Finn is also from the West Coast. He's a beefy stud who loves his ink. He's also 33 and admits he has a thing for tats.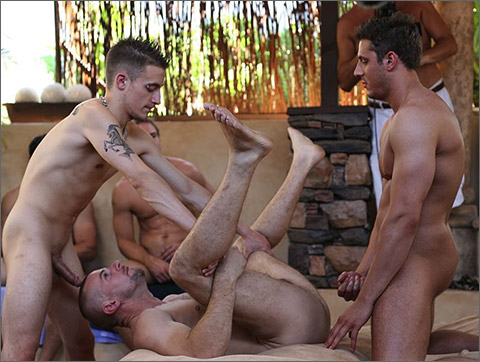 SUMMER ORGY AND GANG BANG
What happens when you put 7 hot, horny guys together after a day at the pool? In this case, it's a sex-fest of enormous proportions. Check out Leo Giamani, Jeremy Bilding, Jake Wolfe, Pat Bateman, Shawn Hunter, Park Wiley and Ryan Buckley as they suck and fuck in an orgy right out of ancient Greece or Rome.
   Pat's nearly breathless when Shawn sticks it to him. The rarely fucked Jake gets thumped by Ryan. Park deep throats Jeremy, then gets fucked up the ass by Leo. Then Jeremy pumps Park, while Park sucks Leo's big cock. Park continues to take dick after dick, proving to be thoroughly gang bangable, and loving every minute of it. The ending has to be seen to be believed. It's truly amazing.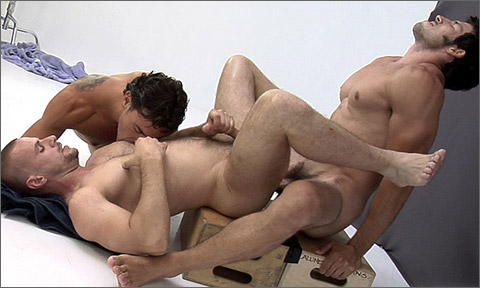 PHOTO SHOOT
Leo and Jeremy are two models at a photo shoot for men's swimwear. Things start innocently enough as they pose, with help from photo assistant Park. As the suits get briefer, and Park keeps wetting them down, Leo and Jeremy get comfortable with each other and the action starts to get steamy. The photographer leaves to get supplies, and tells Park to "get the model's pouches bigger". He eagerly tackles that assignment, and before you know it, all suits are off and there's a hot 3-way happening on the set. Park takes it up the ass from Jeremy while he sucks on Leo's huge cock. Being an equal opportunity assistant, Park then gets fucked by Leo. One by one, Park and the models shoot their big loads, only to be discovered by the returning photographer. It's hard to say whether the photographer got the shots he was looking for, but Park, Leo and Jeremy sure got theirs.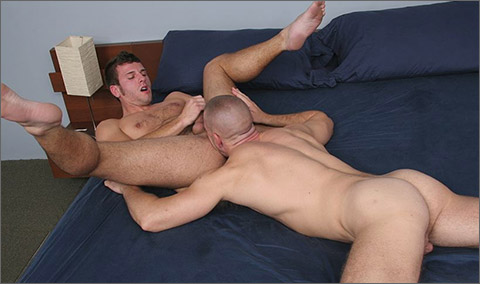 PARK WILEY AND DEREK DIAMOND
"We're going to make it hot for you today." Park attacks Derrek's hole with his tongue, prepping him for the pounding he'll take. Derrek slides back onto Park's thick tool. Park plays a wonderful top, but we all know where he really shines is as a bottom, so Derrek turns the tables and now it's time for him to do the fucking. Park shoots his load while being fucked on his back and Derrek follows suit.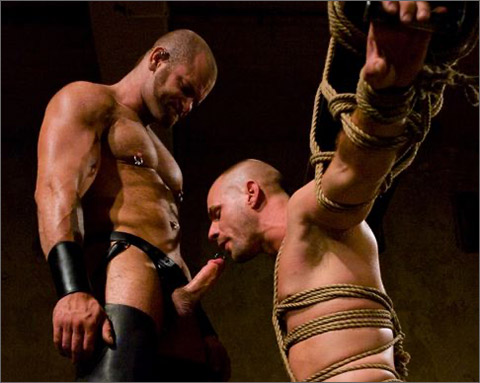 RING THE BELL
Master Tober Brandt gives slave park wiley a slave endurance test. The dungeon bell looms nearby; when things get tough, the slave may ring the bell to get out of hell. It means he no longer wishes to be part of this vast dungeon. Master Tober puts slave park through tight bondage, heavy flogging and hard punching. He then fucks park like an animal. Will park make it through the day? Or will he ring the dungeon bell?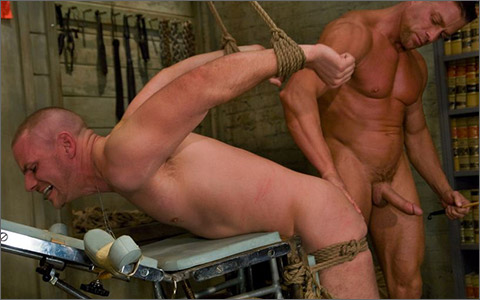 THE P.O.W.
Park Wiley is a strong-willed POW being held in some exotic foreign land. Tyler Saint is a commander who is less interested in information and more interested in fucking with his captives. Tyler asks blindfolded Park some questions, but decides a hard sucking is more interesting. Tyler gives Park a heavy flogging and enjoys his prisoner's screams and moans. Then, Tyler ties Park to an old medical table and leaves him alone to endure some water torture. Park endures long hours of cold water dripping on his forehead and cockhead. Our commander Tyler returns and fucks whatever is left of Park.
VIDEO ON-DEMAND: Park Wiley @ AEBN SMUTJUNKIES THEATER
NOW STREAMING: Park Wiley @ NAKEDSWORD