European Cazzo Film Berlin Gay Porn Star, Paco Pedraza
Known Aliases:
Years Active: 2016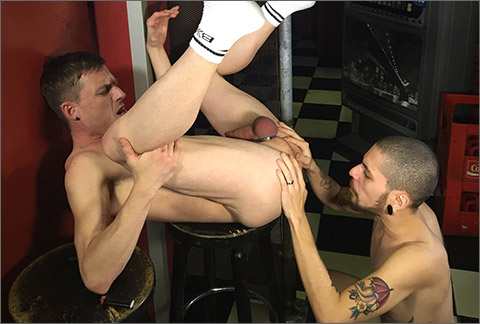 FLORIAN HAGEN & PACO PEDRAZA & PIETRO DEL TORO
The cum hungry German Florian Hagen is always on the lookout for bulging cocks. At the porn cinema Jaxx, he wanders through the corridors until he meets two Spanish pigs. Pietro del Torro, a hungry Spaniard leaves his buddy Paco and puts his juice cock through the gloryhole to greet Florian's Germanic face. A blow job is not enough and Pietro can no longer wait and goes to start hammering the Berlin fucker in the asshole. It's not long until the left behind Paco discovers the two in the cabin. Greedily he is on his knees and sucks cock dripping with ass juice. The incredible taste on the lips making him hornier and hornier. Now he wants to get his ass stuffed. Obediently, he pierces the Asscunt of his buddy, until it no longer holds out and Paco and Florian injects the cum in his face. While the cream from his mouth runs the German he thinks again about the next fuck.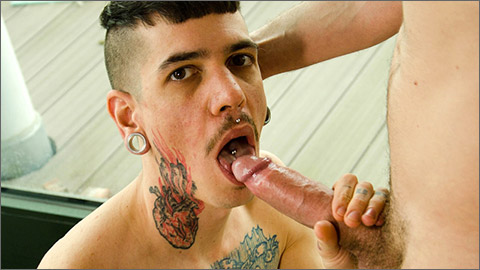 ALEXX STIER & PACO PEDRAZA
Alexx Stier is one of the horniest bastards that's out there. Every day when he gets up in the morning he wants only one thing: the next blazing ass fuck. One of his favorite places to find the next willing fuck meat is the Zoo, where the hottest gay guys in the city go to pursue their passions. Sexy Brazilian Paco Pedraza is thinking the same thing as he strolls during his vacation through the Park. At the first glance between the two, everything is clear. Alexx pushes Paco down on his knees and shoves his killer cock in the sensual mouth that's just swallows it. As a reward he gets his ass licked. Time and again, Alexx circles greedy tongue through the hole of the magnificent ass. After this saliva-driving prelude they head to the apartment of Alexx where the hungry Brazilian will be fucked by his dominant partner according to all rules of the art. On the balcony, located on Nollendorfplatz, Paco screams out his lust as his is repeatedly pounded in his tight cunt by Alexx's thick cock. When both finally squirt their loads they are sweaty and satisfied. This is how it's done in Berlin.