BelAmi Freshmen Czech Twink Gay Porn Star, Nate Donaghy
Known Aliases / aka:
Years Active: 2016 – 2017
BEL AMI INFO:
If we thought that Liam was hyperactive and outgoing then Nate Donaghy is the polar opposite. He is shy and a little introverted and phlegmatic by comparison. Many of you obviously have taken a liking to his big dick, freckles and Boy Next Door appeal, good looks and of course, his hairy legs.
   So we await to see how your romance with him will develop.
Zodiac: Aries
Dick Type: Thick
Dick Size: 20
Height: 177
Weight: 68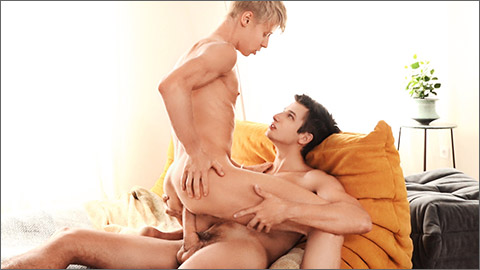 NATE DONAGHY & SVEN BASQUIAT
It seems that for Sven, sex is a magical gift that has to be accepted anytime it is offered…. even when you don't have so much time. Today's scene is Sven's first proper outing here on BelAmiOnline and we are happy that it is such a firecracker of a scene. Director Lukas Ridgeston has tried hard to give us a break from our normal format here, so you should be prepared for something a little less traditional.
   His partner today is Nate Donaghy, and the chemistry between the 2 literally jumps off the screen.
   Sven is one of the central characters in our 'Viva Colombia' series starting on Freshmen.net December 19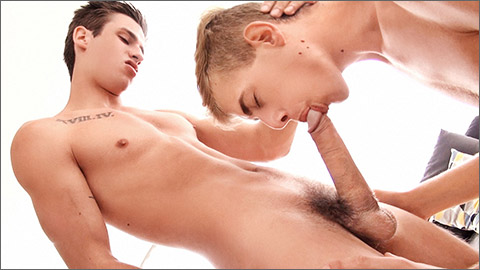 FRESHMEN TUESDAY: NATE DONAGHY & BJORN NYKVIST
It the world of BelAmi sometimes things happen a little differently than in the real world, for example, in the BelAmi world it is OK to order your cleaner to be tall, blond and have a big dick. If only we could do that in the real world as well!
   Our 'cleaner' today happens to be Bjorn Nykvist and happily, the subject of the cleaning is not so much the apartment, but Nate Donaghy.

KINKY ANGELS ISSUE 45: Going It Alone
Until recently, we tried to combine one experienced model with each newcomer. Sometime to the delighted surprise of the old-pro and us, the newbies outperforms that old-pro. This is one such case. For those annoyed by the abundance of light, please forgive. Our new studio has windows on all sides and is difficult to avoid. Would you like if we arranged to show you a Titan dungeon video for balance?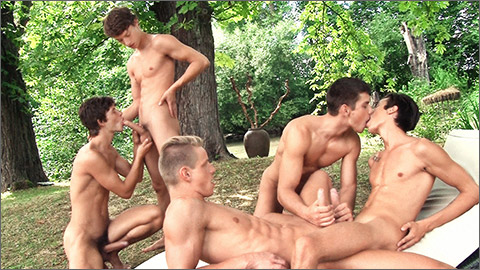 KINKY ANGELS ISSUE 44: Adam, Roald & The Freshmen
We know that some of you don't care as much for group scenes feeling that they lack the bonding felt in couples. We hope you'll find this scene an exception as Adam Archuleta does some teacher-student bonding with three of our best-equipped new boys.