American College Jock Guy, Nash / Kyle Dean
Known Aliases: Kyle Dean (Gay Hoopla)
Years Active: 2016
CORBIN FISHER INFO:
Age: 18
Waist: 30
Eyes: Hazel
Height: 5′ 7″
Weight: 170 lbs
Hair: Dirty Blonde
Build: Muscular
Cock: 7.5″ cut
Shoe: 10.5
The 5'10 Kyle Dean was introduced by Gay Hoopla last November 2015. So far, he had 8 hardcore scenes with guys released.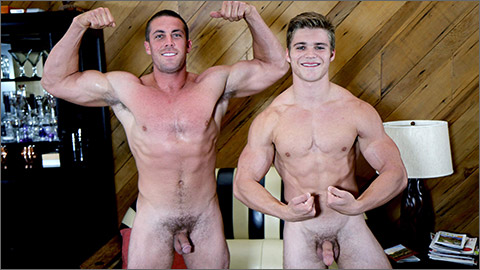 TEEN MUSCLE ALL-STAR KYLE DEAN FUCKS HIS COACH DEREK JONES
Kyle Dean has his physique competition coming up and needed some quick coaching for the final few weeks. Derek Jones has been lifting for years and has built many champions with his incredible training program. Coach always knows best and had Kyle Dean do some of his regular proven poses. Derek knew Kyle really wanted to win, so coach asked him he he'd do whatever it took to win. Kyle of course agreed and was super jacked on Derek's professional help & advice. That's when Derek started to get a little fresh with Kyle and had him strip naked. He grabbed Kyle's dick and asked him if he had been taking his supplements. Kyle said, "yes coach." So Derek got to his knees and said, I'm about to find out if you're lying to me. Derek instructed Kyle to fuck him which would make his dick stronger. Finally, Kyle would brew up that final protein shake so coach could taste him. Coach wanted to make sure he's filled with all his vitamins & would take first. Hot scene for the gym rats.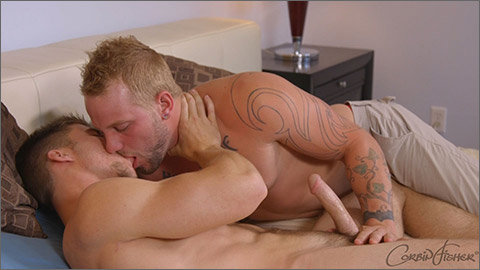 NASH UNLOADS ON TOM
Tom was glad to welcome Nash to Corbin Fisher and break in the hot freshman.
   Sexy and fun, Nash has an awesome muscular body that is begging to be touched and adored. Tom had no trouble getting comfortable with Nash before they got started.
   The guys kiss and Tom Admires Nash's chiseled body, cock, and hole! Nash sits on Tom's face and Tom goes above and beyond in getting Nash rock hard and incredibly horny so that he's ready to fuck – from above and below, he puts his mouth to work! It's not like Tom wasn't getting something out of it, and it's clearly written all over his face while Nash has his way with his tight hole. He takes every inch of Nash and on the other end, all of Nash's muscles are taught as he gives it to Tom. After dutifully fucking every drop out of Tom, Nash pulls out and pumps his load onto Tom, drenching him in cum!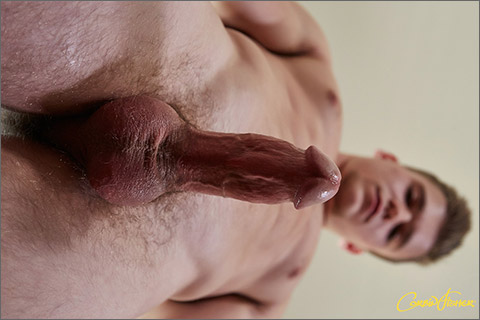 NASH
Nash is a tremendously easygoing, friendly, and humble guy with an amazing body. His shirt is requested to come off almost immediately and he downplays his incredible body – all the while we're all drooling over it behind cameras!
   Beyond his friendly demeanor and athleticism, Nash is all about using what he has to work with to pull girls. I can't see it failing either.
   Nash shares that his first time hurt for the girl, and when I get a look at his massive, meaty cock – I understand why! I'm sure that wasn't the last time he put a hurt on with that powerhouse rod he has. He doesn't hurt anyone today (unless you count the hurtin' for dick he put on for everyone who saw him naked!) but instead puts on quite the show – stroking, rubbing, and gliding that hot body and dick until he's raining down shot after shot of thick hot cum all over his perfect abs!