Handsome Hairy Rough Daddy Gay Porn Star, Mike Roberts
the original Mike Roberts not to be confused with the 2000 version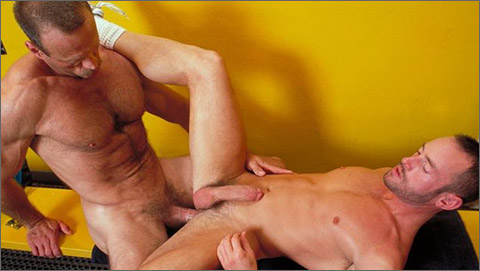 TO THE MAX – SCENE 1: Mike Roberts fucks Robert Black
Mike Roberts puts bottom boy Robert Black through the paces in the gym office. Black chokes down Roberts' sausage-sized cock with an unrepentant hunger. Roberts expect more than a gag order from Black and lays him on a nearby bench for some deep digging and hot pounding. Muscle daddy Roberts wants to go deeper and lets Black bounce on his fat cock in an attempt to further his goal. After fingering Black to orgasm, Roberts takes out his cock and plasters Black's face with a hot sticky load.