Colt Studio Model Gay Porn Star, Mike Morris
Known Aliases:
Years Active: 1977 – 1980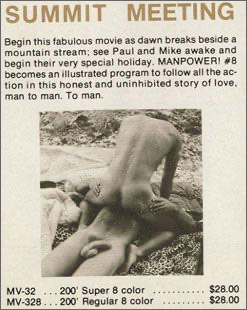 SUMMIT MEETING (MV-32)
Dawn breaks beside a mountain stream as we see Paul and Mike awaken and begin a day of rugged nude-campling and adventure. As they loose themsleves in their erotic outdoor love making, a mysterious park range is on their trail, watching their every erotic encouter before he makes his move. As the intimidating park ranger approaches the power of love wins out. Follow all the action in this honest and uninhibited story of man-to-man love.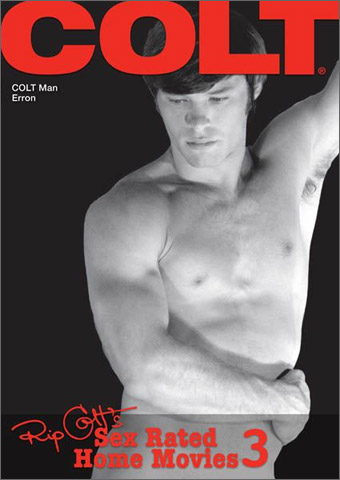 RIP COLT'S SEX RATED HOME MOVIES: PART 3
From deep within the COLT Vault emerges this goldmine of films, direct from Rip COLT's personal collection. Among the reels of film and videotape we've found a treasure trove of lost favorites and never before seen gems. This digitally re-mastered this bounty stands the test of time and offers proof that true masculinity never grows old.
   For over 40 years COLT has the led the way in presenting the most masculine expression of all male erotica. This is where it all began.
   Rip COLT's Sex Rated Movies Part 3 features COLT Legends Denny, Ledermeister, Buddy, Erron, Dick Trask, Jim, Don, Dakota, Kurt Bieber, Peter Schwartz, Toby, Ted, Alan Albert, Grafton Burke, Bobby, Mike Morris and Paul Storr.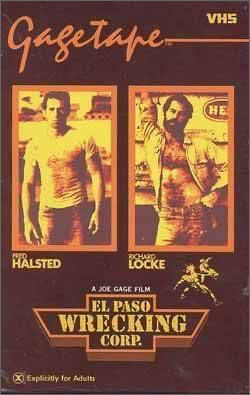 EL PASO WRECKING CORP
Opened the day after Christmas of 1977, starring Richard Locke and Fred Halsted in the classic road movie/buddy movie/fuck flick. Locke and Halsted get fired from their jobs at Kansas City Trucking, hop in their pick-up, and head to El Paso in search of work; all the while finding plenty of bars, backrooms, public bathrooms, and outdoor spaces to keep them busy before arriving in El Paso to find jobs at the Wrecking Corp (where they christen the buildings with an orgy before tearing them down!) Also featuring: Clay Russell, Guillermo Ricardo, Keith Anthoni (in the motorcycle scene), Mike Morris (father), Jared Benson (son), Lou Davis, Steve King, Aaron Taylor, Robert Snowden, Ken Brown, Rob Carter, Jeanne Marie Marchaud, Veronica Compton, and in non-sexual roles Georgina Spelvin (she plays the bartender in my all-time favorite non-sex scene in a porn movie!), and Stan Braddock (probably other, non-credited guys from the orgies). Original score enhanced by the use of the "SurrounduSound" audio system. Interesting, many folks remember the "incest" scene with the father and son, initiated by Fred Halsted's character. Look closely – Dad just walks in on his son who's about to have sex with Halsted, but simply watches, jerking off, as Fred and the son (Jared Benson) go at it – no actual incest, but more voyeurism, the key to Gage's films. See GAGEtape page for info on what's missing from DVD and later VHS versions of the film.

HIS VIDEO
COSCO STUDIO

CLICK HERE TO GO TO HIS COLT STUDIO DETAILS

COLT 40
COLT 40 is a 160 page retrospective that highlights the beautiful men that were chosen to step in front of our cameras over the last four decades.

COLT MEN 2
COLT MEN 6
GALLERY SERIES #11
MANPOWER #8
COLT STUDIO PRESENTS 1
COLT STUDIO PRESENTS 10: MEN AT WORK
COLT LEATHER CALENDAR 1981

COLT B&W PRINTS: J-34, R-34, R-38
CLASSIC COLOR PRINTS: CPJ-34-C

HONCHO September 1978, March 1979
MANDATE August 1977, February 1978, March 1980, April 1980, December 1981

DRUMMER 019
IN TOUCH #33
NUMBERS April 1980
PLAYGUY (#12) v01 n12, v02 n15
STALLION: STALLION'S 50 BEST SPECIAL #4

COSCO: 10 CINEMA STARS
COSCO: DESERT FOX

MEN MAGAZINE PRESENTS: COLT STUDIO

WATCH IT NOW AT: Mike Morris @ AEBN / SMUTJUNKIES THEATER