Ron Lloyd Body Image Productions Sexy Hung Model & Solo Performer, Michael Fasano
Known Aliases:
Years Active: 2005 – 2007
RON LLOYD / LEGEND MEN INFO:
Returning soon to LegendMen.com

BODY IMAGE: SOLO SERIES – VOLUME 7

SCENE 2 – Michael Fasano
In a Hawaiian Hut with a hot tub, Michael is enjoying a bit of fruit and his good sized boner lurking under his Muu Muu. The Muu Muu makes an excellent article of clothing here — it drapes nicely over his erection and falls away with ease. Beside his quite large cock, he pays a lot of attention to his nipples as well. Then it's a quick dip in the hot tub to get wet. He lays back and continues to enjoy himself to climax.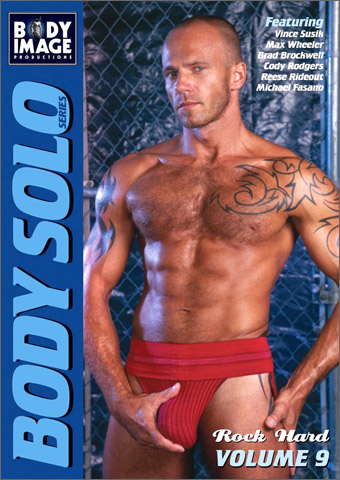 BODY IMAGE: SOLO SERIES – VOLUME 9
BODY SOLO VOLUME 9 showcases a collection exclusive of "ROCK HARD" guys including hyper-masculine cover-stud VINCE SUSIK in TWO super sexy solo scenes.
Vince is flanked with three newcomers to BODY IMAGE PRODUCTIONS before soon-to-be-released magazine layouts appear in MEN, FRESHMEN, TORSO, MANDATE, INCHES, [2] and UNZIPPED. Once you see MAX WHEELER, BRAD BROCKWELL and CODY RODGERS along with the return of REESE RIDEOUT and MICHAEL FASANO you'll see why we are calling it "ROCK HARD". Get your towel ready!

MEN September 2005
FRESHMEN January 2005
[2] Jan/Feb 2005
HONCHO June 2005
INCHES March 2005, September 2005
INCHES: BEST OF INCHES (2006)
MANDATE February 2008
TORSO June 2009
NAKED HAIRY JOCKS 2008 CALENDAR
NAKED STRAIGHT MEN 2008 CALENDAR