Handsome MormonBoyz American Gay Porn Star, Maxx Monroe / Elder Gardner
Known Aliases:
Years Active: 2017
TWITTER @maxx_monroe
MORMONBOYZ INFO:
Handsome, young Elder Gardner has been living each day of his mission hiding a terrible secret. He's so burdened by the shame of his sexuality, he barely even looks at the sexy older men who've taken an interest in him.
   Deep down, all he wants is a sexy daddy to say the magic words that will free him from his angst: "good boy."
   The Brethren see great potential in him and are excited to help him earn those words.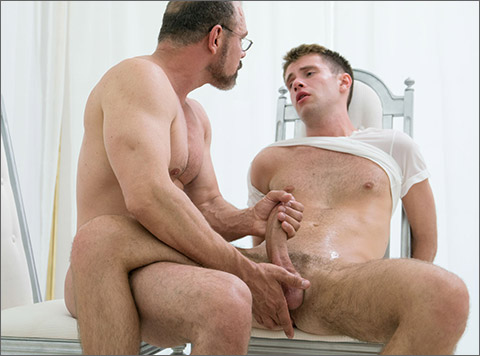 THE INITIATION OF ELDER GARDNER:
CHAPTER 1: INSPECTION
Elder Gardner felt like his back was going to permanently fuse with the back of his chair. He'd been sitting in a state of fear and anxiety for what felt like hours.
   President Ballard had called him in for a private meeting, questioning him about sex and his urges. Elder Gardner had never talked about this with anyone, not even his own parents. He felt uncomfortable talking about it knowing that the truth would land him in hot water.
   The troubled young Mormon knew he was attracted to men. It was something he'd been avoiding and hiding for years. Fortunately, the church doesn't permit any sexual activity outside of marriage, so it never really came up.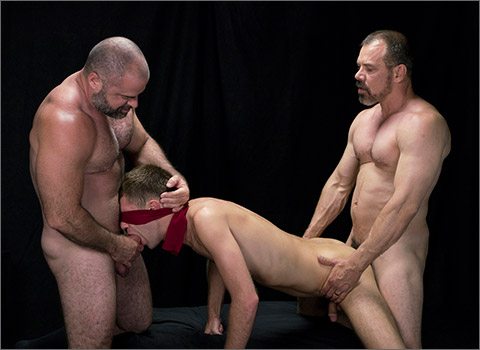 THE INITIATION OF ELDER GARDNER:
CHAPTER 6: THE ATONEMENT
Elder Gardner was focused as he tied his tie. He tried calming himself in the mirror but couldn't stop thinking about his journey down the priesthood stretcher.
   He understood that it had been a punishment for having shared the secrets of the Order, and he wanted to atone. Bishop Angus and President Ballard oversaw his atonement, but the punishment had been intensely erotic.
   Mentally he would have gone the distance, start to finish. But he became intensely aroused and this confused him. Physically things were happening that were out of his control and ultimately his body could only handle so much.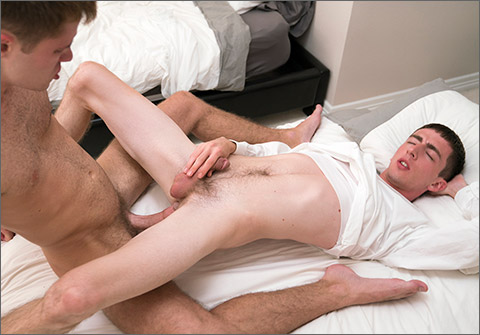 THE INITIATION OF ELDER GARDNER:
CHAPTER 9: BONDS OF BROTHERHOOD
Elder Lund wasn't having the easiest time with his introduction to the Order. The circumstances of his calling left him feeling powerless and aimless, desperate for anything to help him make sense of it all.
   Never having had a desire for men, it was awkward and humiliating to be forced to suck the cocks of his priesthood leaders–not to mention be fucked and inseminated. Fortunately for him, Elder Lund's companion, Elder Gardner, knew the struggles he was dealing with.
   Mormons typically talk through their confusions and frustrations with their companions during their inventory time, but the sex they have with each other and with their leaders is not to be discussed with anyone.
   Elder Gardner spilled the beans about the Order early into their companionship.
MORMONBOYZ
COLLEGE DUDES
GAY ROOM