Scrappy Daddy MormonBoyz American Gay Porn Star, Max Ferro / Brother Strang
Known Aliases:
Years Active: 2017
TWITTER @maxxferro1
MORMONBOYZ INFO:
Brother Strang may have a gruff exterior, but he's known for being quite the charmer. He's blessed with a quiet charisma that lures everyone to him. And while his smile is enough to light up any congregation, it's his eyes that reveal he's more than just a handsome man in a nice suit.
   As a ranking member of the Order, he's shown he has the discipline of a saint but a devilish appetite. Nothing gets him more excited than the chance to seduce an otherwise wholesome missionary into some carnal pursuits. Standing tall above the boys of his ward, he loves showing them that the only thing bigger than his beard is his cock.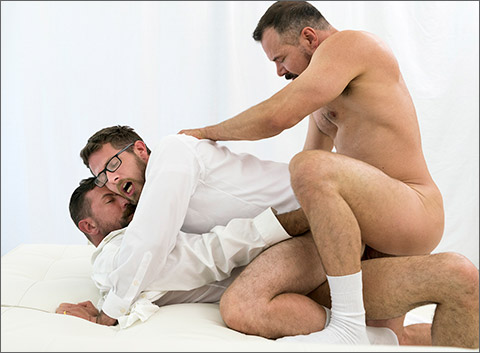 BROTHER EYRING'S BONDS OF BROTHERHOOD
Brother Strang has enjoyed partnering up with Brother Eyring, but it was never fully above board. Brother Eyring loved having the boys of the mission suck and service his cock, but he was not fully set apart as an ordaining member of the Order.
   Brother Strang was tasked with identifying suitable candidates for the higher priesthood order, including those no longer on their mission. While Brother Calhoun was a recruit he brought in by force, Brother Eyring was someone with whom he found a sense of fraternal love.
   Both men held mid level positions in their local congregations. But they had other things in common including their love of the beautiful Mormon boys under their supervision. Knowing this Brother Strang had invited Brother Eyring ialong on many of his personal assignments…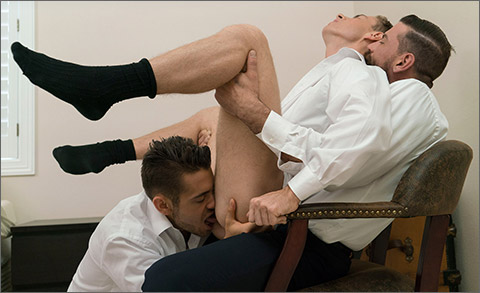 THE INITIATION OF BROTHER CALHOUN
CHAPTER 3: BROTHER'S OATH
Elder Garrett had been spending a lot of time with Brother Calhoun, the ward mission leader. His companion gets called into the mission office several times a week, so he is often on splits with Calhoun these days.
   Not that this bothered him. Brother Calhoun was extremely attractive.
   One morning when Elder Garrett was getting ready, and Brother Calhoun was on the phone with a ward member in the other room, he saw Brother Calhoun's journal out and exposed. Journals were meant to be private and not shared with anyone. Elder Garrett respected this, but his curiously got the better of him.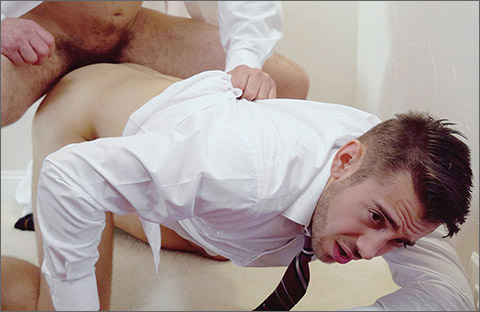 THE INITIATION OF BROTHER CALHOUN
CHAPTER 1: TEMPLE VIOLATION
Brother Calhoun loves being the Ward Mission Leader. It gives him incredible pride and joy to be able to enrich the experiences of the missionaries.
   He had the time of his life when he was an elder and made good friends. He wanted his current calling to be similarly fun, and be an opportunity to bond and build new friendships.
   For the most part, this was true. But as ward mission leader, he interacted with Brother Strang in the area mission leadership. Brother Strang had a way about him that made Calhoun uncomfortable.
   For one thing, he stood out because of his long beard and a rugged look which did not exactly blend in with the otherwise clean cut, modern men of the church.