British Daddy Gay Porn Star, Max Dunhill
Known Aliases: Max
Years Active: 2009 – 2015
BUTCH DIXON INFO:
Fit, tanned, balding, hairy, and well hung, what's not to like about Max. He's got a thick, meaty cock and a hard, round ass; and Max is a hot man to watch when he's fucking ass.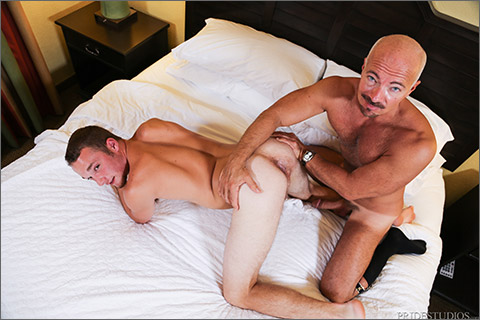 MR. MISTAKE
Zeke is new to the area and what better places to explore and meet people then the local bar. Zeke is timid and very shy so he casual walks around the bar until he finds an open seat. The locals have never seen him and are giving him dirty looks which is starting to make Zeke feel just a little uncomfortable. He orders his drink to calm himself down and as he enjoys it he notices an older gentleman across the bar giving him the sexy eye and not the stink eye. Zeke smiles nervously at the man who is in his 40s and at that point he comes over and sits next to him and introduces himself as Max. Max is a high roller and dressed for success. After some small chat he asks Zeke how much which confuses the shit out of him until he realizes that Max meant for sex. They clear up the mishap and they leave the bar together and head back to Max's hotel room where Zeke is still nervous but following Max's lead. Max reassures him that everything will be fine and not to worry but to take off his clothes and get ready to be face fucked. Max is eager to fuck this young ass and mouth and he wastes no time in doing so as he utilizes every hole Zeke has for his own gain. Max is strong and pounds that tight ass deep and hard until he cums all over Zeke and quickly leaving to clean up but not after he leaves him an envelope full of cash which Zeke wasn't expecting.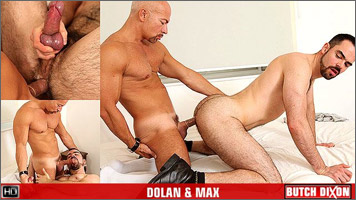 DOLAN & MAX
Dolan – the estate agent is eager to make a sale, and if it means putting out to a handsome American client – then thats the extra mile he'll go. Handsome Max is packing a surprisingly, long, thick dick in his pants and though Dolan's eager, his eyes are tearing up as it squeezes down his throat. He strips out of his suit and eagerly pushes up his rump for Max's pleasure.
DOLAN & MAX
MAX DUNHILL FUCKS ETHAN TRAVIS
MR. MISTAKE
MAX, JASON & TONY
FORESKIN HUNGRY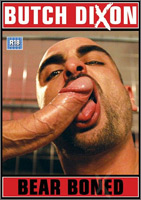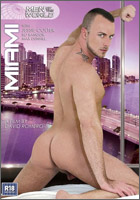 BUTCH DIXON
PRIDE STUDIOS
JAKE CRUISE / HOT DADS HOT LADS
WORLD OF MEN
CLICK HERE TO GO TO HIS BUTCH DIXON DETAILS